I know, you can't believe we are talking about Christmas already! But it has to be done, my friends. We need to start getting organized.
As a retailer, we have been prepping for Christmas since, well, last Christmas. But the really serious work happens in the summer. Our stores have some of our very popular Christmas ornaments and stockings in stock NOW, all waiting to be customized by YOU. You can't just come in on December 24th and get those things, trust me! The best ornaments are LONG gone, and embroidery takes time.
So, to avoid disappointment, let's start planning now.
I happen to love the planning process. I love making lists, love putting stuff on the calendar, and REALLY love cross things off as I finish them. My goal every year, is to be DONE my Christmas errands, shopping and "work" before December. I love to take as much time curled up by the fire while listening to some festive music and sipping a hot buttered rum as I can. I know not everyone is like me, so I guess this post is for those who WANT to get organized and just needed a reminder to start…let this serve as my tap on your shoulder, my 'a-hem' in your ear, my foot kicking your…okay, you get the picture.
Let's begin. It's late September. What should we do first?
Budget – Always start planning with your Christmas spending budget or you will lose control of yourself because let's face it, there is a TON of great gift ideas, recipes, decorating projects that you can be spending money on. You need to rein yourself in FIRST. If you can, look at what you spent last year and decide if that is doable or needs adjustment. I always need an adjustment on my budget because, I am very naughty (so Santa doesn't bring me anything, which is why I have to get some extra things myself and that is what makes me go over budget!)
List of your gift obligations – I know, that is a cold way to think of your gift giving list. But we all know it. There are people you HAVE to buy for, like your children. Or your significant other. You know who is on YOUR list, so start with them. Also in your obligations are any events you are hosting, or attending. Clothing, food, hostess gifts, etc. also need to be on this list.
List of your FUN expenses – This covers the decorating you want to do, the people you just WANT to buy for, the extras that, if you are good at your budgeting, will make the holiday extra bright. Your list will be different than mine…just start by asking yourself what "things" will make your holiday experience complete.
Plan out the specific gifts for specific people – Some gifts need lead time. Some things are hard to find or need to be custom made. As mentioned above, sometimes they sell out early! This is another reason I like to start buying my gifts now. I get what I WANT to get, versus whatever is left over on a messy shelf in some department store or gas station on Christmas Eve.
Wrapping and labeling as you go – Here is the part of my plan where I have to confess….I don't do this. BUT please, do as I say, not as I do. Every year, when I am hunched over after a marathon of wrapping and sorting and figuring out if I managed to get everything I needed (because I usually shop and shove the stuff in a closet when I get home, so I lose track), I am CURSING myself for NOT wrapping and labeling along the way. You will thank yourself for doing better than me. I am hoping the Christmas 2015 version of me will also be happier this year. Time will tell.
So get going! Early planning leads to early finishing which makes your season that much more relaxing and stress-free. And have fun!
From your Things Engraved Social Team,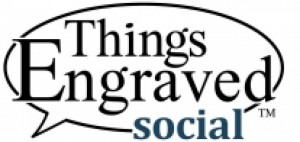 ——————————————————————————————————————————————
To get you started on your Christmas decorating plans, visit our website or visit a store near you.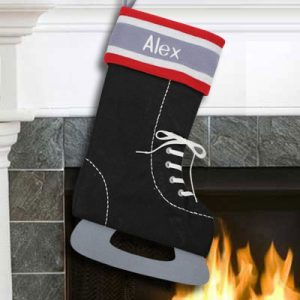 Save
Save