We all have them in our life. They seem to already have everything or they never seem to WANT anything. You and I know them as the 'HARD to buy for people'. HTBFP for short (hoping that acronym will catch on…okay, probably not).
Benefits of gifts with engraving
Using souvenir products with an individual pattern, print, or logo as a gift has the following advantages:
souvenirs and gifts with a logo have an original appearance, they stand out among items of similar purpose;
having received a useful thing with engraving as a present, people have positive emotions which are associated with the giver, and further, the recipients of such things treat it as something valuable and always looking at the gift they feel that the person is near;
the cost of such a gift and of making an inscription on it is relatively low, but it has an extremely positive emotional impact on the recipient. Approximately the same in emotional effect is the gift of an unexpected flowers delivery from hundreds of buds;
when a person uses your gift, the logo or inscription on it is seen by the people around him, which contributes to the recognition and popularization of the person, even among strangers.
These people, no matter how much we like and care for them, are simply making life tough for us! BECAUSE we like and care for them, there are times we WANT to give them a gift to express our feelings for them. To celebrate life's special days with them. But what can we do when it comes time to choose a gift?
We have lots of great gifts in our line up, but we think these 6 gifts are different and unique enough that someone that has everything probably doesn't have anything like them. Start with these, or consider taking one of our popular gifts and making it 100% unique by adding engraving.
| | |
| --- | --- |
| Bobbleheads – see below for inspiration about Bobbleheads. Believe me, you need to get this! | Photo Engraving on Pendant – besties, kids, pets, cars, kissy-faces. Engraved right into the pendant! |
| | |
| --- | --- |
| 3D Photo Crystal & Key Chain – your faces in 3D? Yes please! | Mova Globe – It rotates on it's own! No electricity required! It's kind of a scientific miracle. |
| | |
| --- | --- |
| Wine Bottle Accessory Set – It looks like a wine bottle, but it has wine tools inside! | Handcuffs Key Chain – Not just for people in law enforcement. How cheeky! |
Now, HERE is why I am putting Bobbleheads on this list: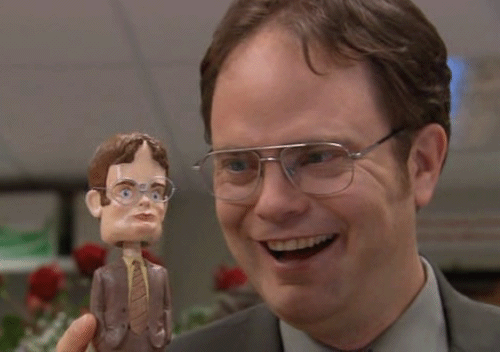 Of course, we KNOW that our stores offer a TON of great gift ideas for those tough to shop for people on your list. Be sure to visit our website or find a store near you to shop in person. With engraving to make your gift choices all your own, the options are endless!
From your Things Engraved Social Team,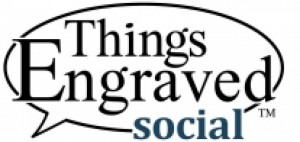 Save
Save