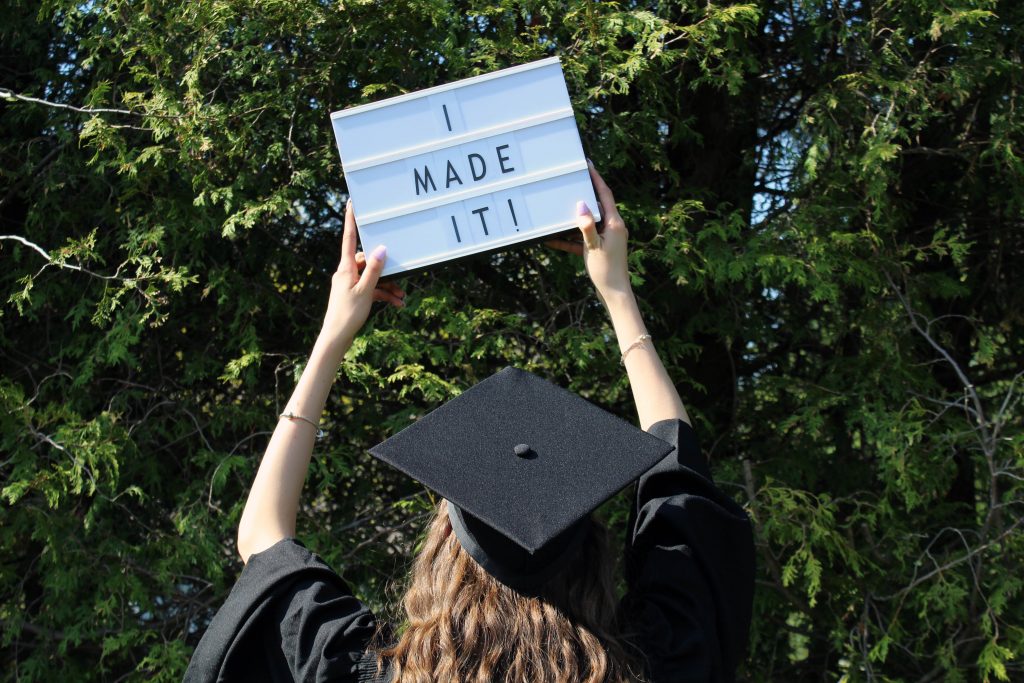 Feelings of excitement surface. Their final grades have been posted…they check their marks…they passed! They made it and are now officially a graduate. You've been by their side through all these years of study, and now they are ready to conquer the world. 
Graduation brings much excitement each year for a fresh bunch of students. Whether a loved one has just completed high school and is preparing to enter university, or they have finished their degree and are entering the workforce; graduation is a time of great celebration and a refreshed feeling of growing into new responsibilities. These feelings are carried on into the new chapter of their life, be it the working world, or more schooling.
I remember how I felt graduating high school. It's overwhelming in both a positive and a nervewracking way — the promise of a new future, uncertainty about what's to come, big decisions to be made. Looking back now, while I'm in a position to be entering my third year of university this fall, it's insane to think how long has passed and how it also feels like no time at all. It seems like each term flies by faster than the last. I've met so many people, learned so many things, and accomplished more than I could have ever imagined. I have the same hopes for all the new grads this year and beyond, wherever they're at in their educational journey.
Being there for the new grad and celebrating alongside them their accomplishments in the past and this new chapter approaching in the future is a beautiful way to recognize their hard work and dedication. What better way to recognize their accomplishments than with an extra-special personalized gift?  We've got many ways to mark the occasion; go here to find the ideal memento.
From Your Things Engraved Social Team
——————————————————————————————————————————————