Now that the gift has been delivered to it's recipient at a bridal shower, I wanted to show you a few of the gifts that are part of our Everlasting Wedding Collection, complete with gift wrapping.
This collection is popular because it features a classic double heart design, and it is sophisticated, romantic and simple.
And we LOVE how the engraving looks on these gifts. It stands out beautifully to convey a message for a special wedding day. This particular order also features design element upgrades. Our engravers in-store have design guides for you to browse and select the perfect addition to your text engraving.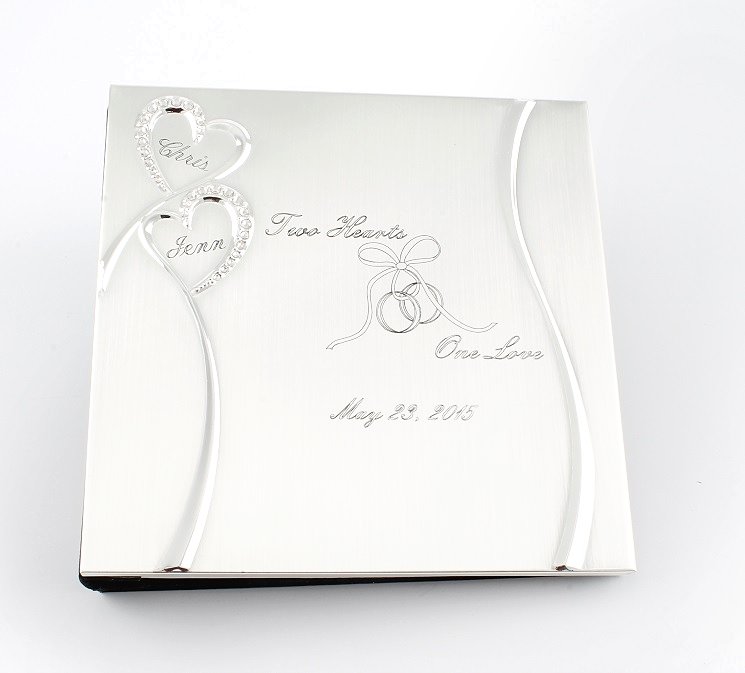 On these lovely champagne flutes, a silver fill was used to make the text and rose stand out even more. I am sure you will agree, this is a GORGEOUS extra touch.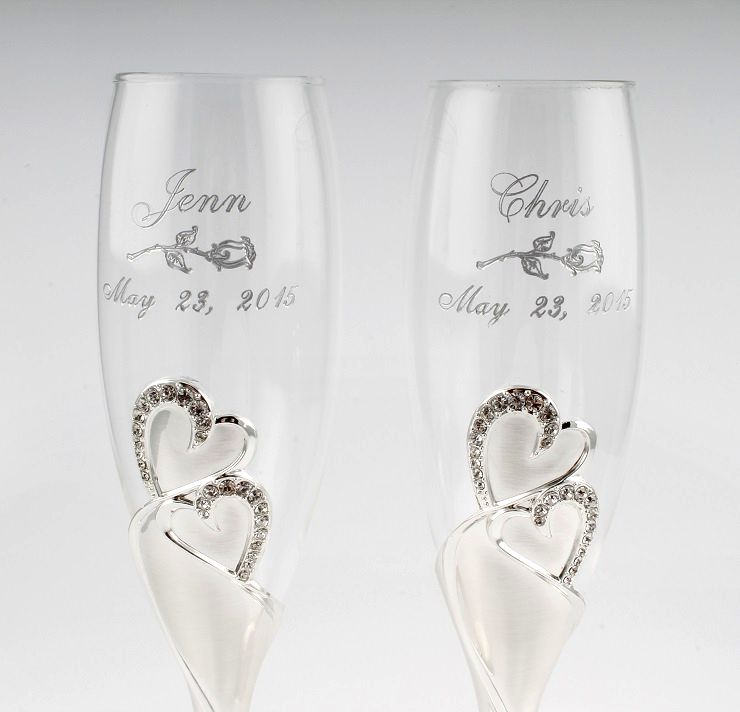 We want to help make your gift giving as easy as possible so yes, we also help you make the gift presenation amazing too!    You can add gift wrap it to your online purchase or ask about gift bags in-store).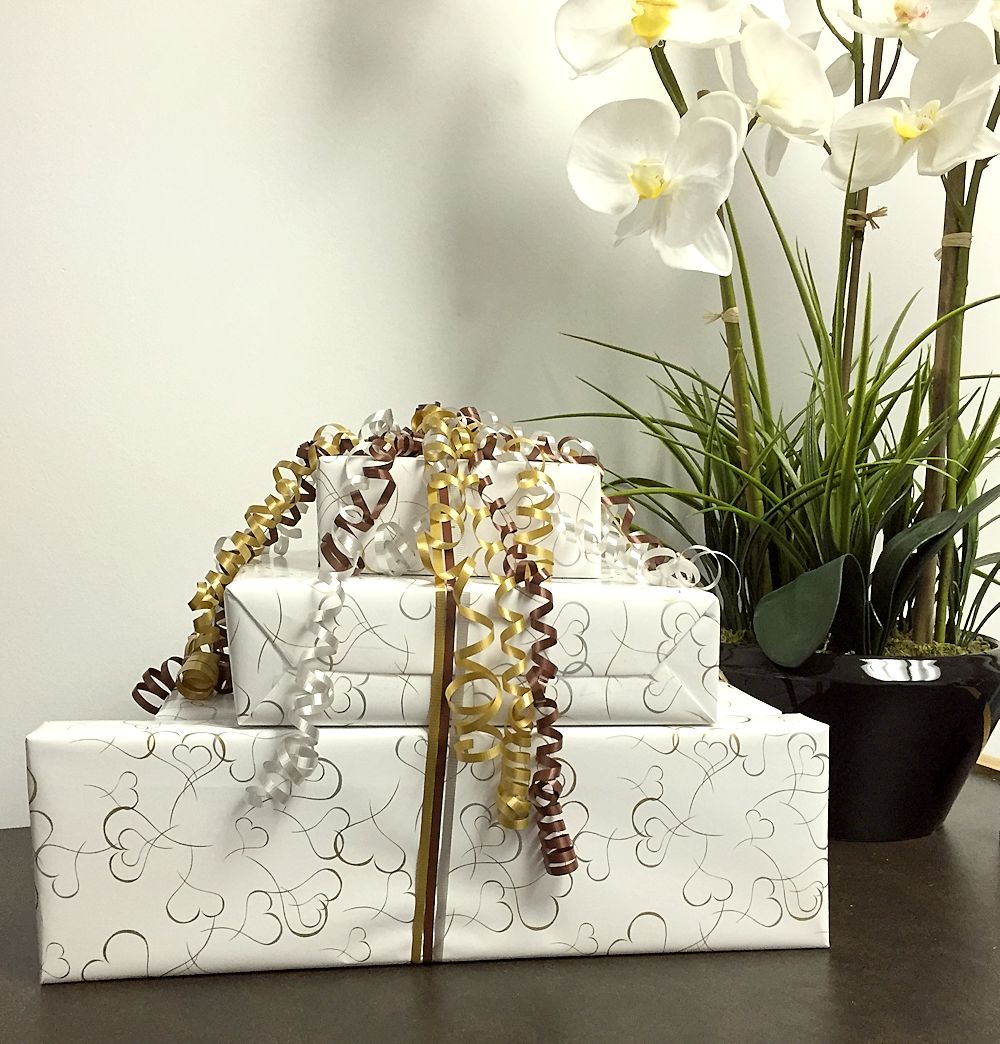 If you are attending a wedding this year, we have several different wedding collections for you to choose from. We are sure the recipients will be thrilled with any of these personalized wedding collections and will cherish them forever as a reminder of their perfect wedding day.
From your Things Engraved Social Team,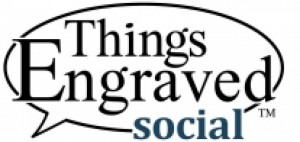 ——————————————————————————————————————————————
If you would like to browse all of the gifts that are a part of our Everlasting Collection, click here to see what we have to offer.
To purchase, visit our website or find it in a store near you.