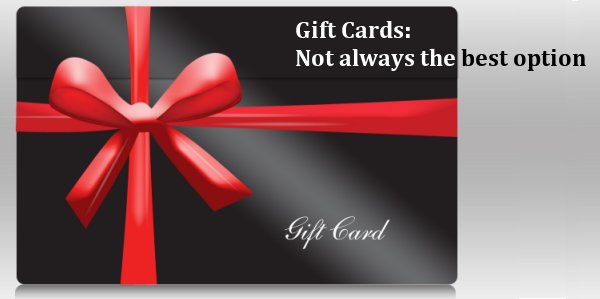 As people gear up to do their holiday shopping this year, gift cards figure to remain a popular choice for gifting. But the hidden pitfalls of gift cards may make giving cash or a check a better bet.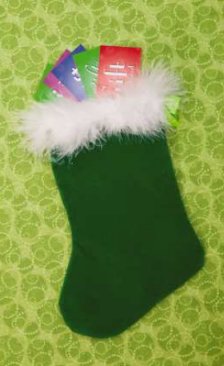 Eight out of 10 people include gift cards in their holiday purchases, offers information from Statistics Canada. About $65 billion is spent in the U.S. annually on gift card purchases, many around the holiday season. Convenience and ease of use is what lures many shoppers to the gift card rack. Just about every major retailer out there has its own gift card for sale, which can make it even more enticing to pick one up. Furthermore, many supermarkets and big box retailers sell gift cards for other merchants right at the check-out line. So if you're shopping for supper you can also get a gift card to a restaurant or home improvement store.
Despite the convenience of gift cards and their presumed utility, financial experts estimate that about $7 million in gift cards go unused each year.
Another thing to note about gift cards is that some retailers impose fees on the cards if they are not used in a timely manner. This is common on Visa/Mastercard gift cards. Penalties are placed on the card that reduce the value for a time period they are not used. Expiration dates on the gift cards can render them useless if they are not used by a particular time as well.
Another lesser-known problem is gift cards activated by third-party retailers, such as those restaurant cards purchased at the supermarket or drug store. In some instances, the activation does not work correctly and the issued gift card does not have the paid value when the gift recipient goes to use it to dine out. Third-party sellers are often not responsible for issuing a refund on malfunctioning gift cards, even if you have the receipt; you must call the service line on the back of the card.
As an alternative to gift cards, plain old cash or check might be a more viable option. Gift recipients are less likely to be lax in cashing a check or spending cash — and it can be put to use for the same purchases as a gift card. Cash is also a greener option, as it doesn't require the production and use of a plastic gift card. Should a check go uncashed, there's little chance you spent your money for naught, as it simply won't be deducted from your account and you can cancel or write-off that check number.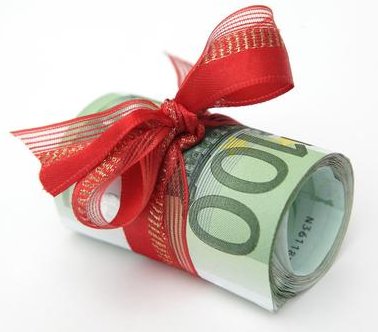 Individuals who are crafty can make their own cash or check holders so that the monetary gift is presented in a creative way. Checks are safer than cash if mailing the gift because cash can't be cancelled if it's lost in the mail.
Although the lure of gift cards can be very enticing, they do have some disadvantages, including expiration dates, fees for failing to use the card promptly, and even lost or buried cards that are never used. Cold hard cash never goes out of style and never goes un-used.
Do you like receiving gift cards? Are you a gift-card giver? What do think about this? Do you worry that the recipient won't use the card? Tell us what you think on

Facebook

.