Every year, Things Engraved is honoured to be a part of MANY wedding days! One of our most popular gift categories during wedding season is personalized items for the wedding party members. Giving a personal and beautiful gift to each member of your wedding party makes each person feel recognized and special for being involved in such an important way in your special day.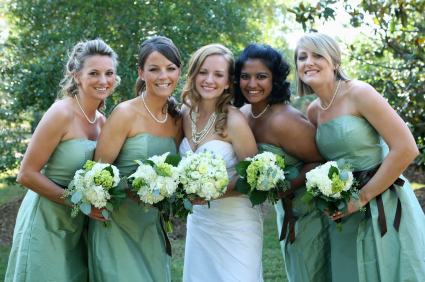 Your bridesmaids work hard for you leading up to and on your wedding day – they are there to help with the meltdowns, to bring fresh mascara when yours runs after you cry when you hug your dad, or to make sure you get some food (and champagne!) throughout the day. They are your supporters and they will feel honoured to be asked to be such a big part of your event. A personalized, engraved gift will mean the WORLD to them!
And what about your adorable flower girl or girls? It can be hard work looking cute and remembering where to stand all day. Plus, you will leave a lasting impression on them, as they grow up and remember how they had a chance to BE a flower girl (believe me, when I was 6, I was SO excited to be a flower girl in my aunt's wedding!)
Let us help you to thank your bridesmaids and flower girls with a beautiful gift that will last a lifetime. These are just a few ideas to get you started. If you are looking for more ideas, be sure to visit our website HERE and explore gifts. And for those adorable flower girls, you can explore our gift options by clicking HERE. You can also find a store close to you so you can visit in person to make your gift selection.
From your Things Engraved Social Team,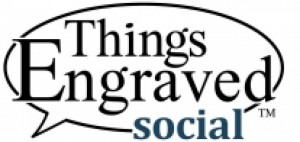 ——————————————————————————————————————————————
When you have the very BEST women standing up with you at your wedding, you need a gift that is as personal and gorgeous as they are! We have been helping brides give great gifts to their maid of honour and bridesmaids for decades now, so we KNOW what we are talking about!
To purchase gifts for your wedding party, visit our website or find it in a store near you.