I know a little boy, who is now a teenager (I guess not so little anymore), that was attached to a soft crib blanket and a blue stuffed dog. These two items were beyond important to him for many years. Both, although very worn, are lovingly stored in a closet, waiting for the day he wants to share them with his own children (assuming he is willing to give them up!). Such good memories!
There are many reasons children become attached to an object. AND not all children do. Many children are ready, willing and able to give all of their soft, stuffed friends equal billing on the over-crowded bed (I know a little girl that was this way).
Attachment to special items usually happens after the first year and peaks in the second year. For this age group, transitional objects become items that give comfort and security to a young child as they start to explore the world around them. Plus, it is adorable to watch them love their "stuffie" so much…until you forget to bring it with you for a weekend at grandma's house. Then, not so adorable!  You can read more about toddler/child attachment on the What to Expect website.
Whatever way they love their stuffed toys, it has been a tradition for a VERY long time to gift children with a soft friend to love.  We can turn a "stuffed animal" into a keep-sake by adding embroidery to the tummy!  Cute, right?  In addition to these cuties, we also have throws, blankies and towels so you can wrap them in love!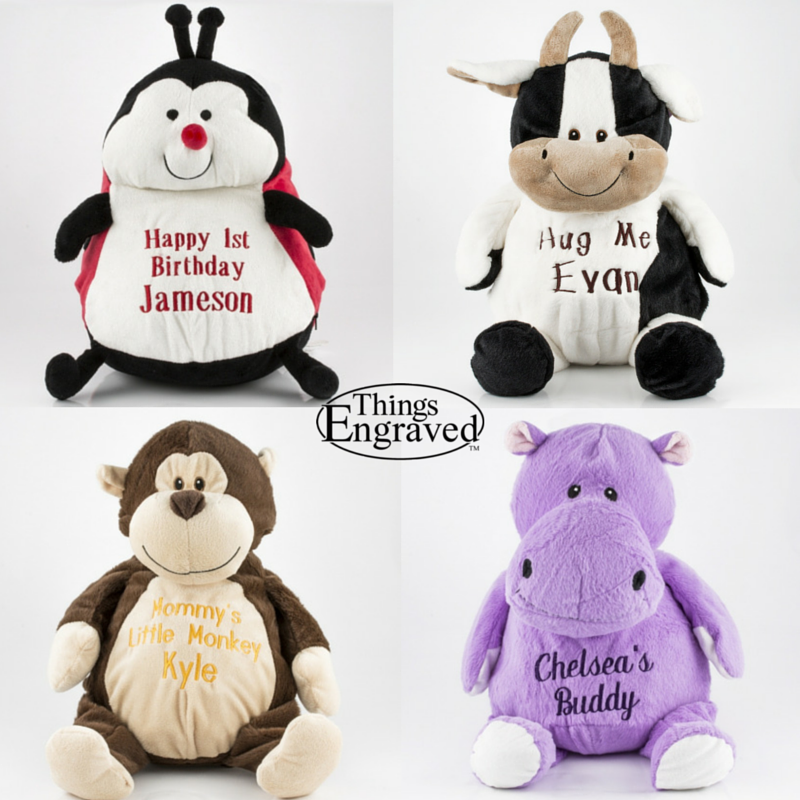 From your Things Engraved Social Team,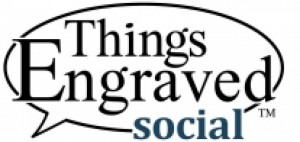 ——————————————————————————————————————————————
Our selection of stuffed animals can be embroidered and are the perfect choice for a baby shower or a first birthday.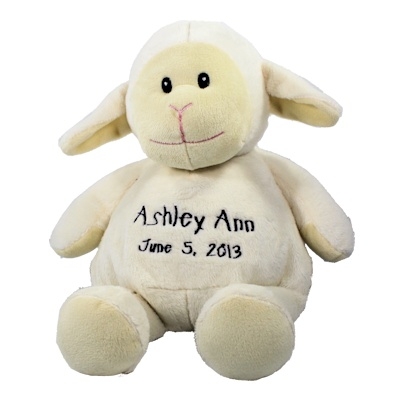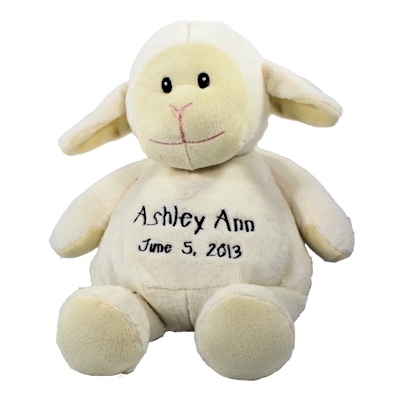 To purchase, visit our website or find it in a store near you.