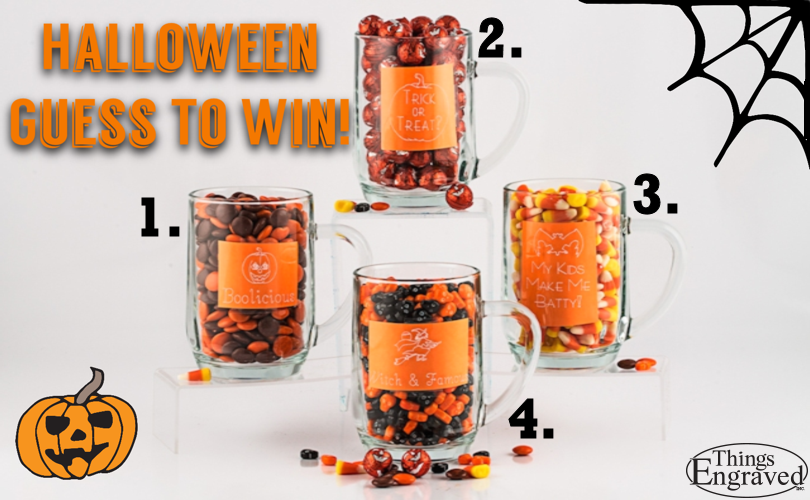 Can you guess how much candy is in each Halloween Coffee Mug?  Take a closer look at the candy filled mugs below and make your guesses here to enter!  Contest ends Sunday, November 2nd at 11:59 PM (EST).
Glass #1 – Boolicious
Answer: 431 candies
Glass #2 – Trick-or-Treat Pumpkin
Answer: 78 candies
Glass #3 – "My Kids Make Me Batty!"
Answer: 217 candies
Glass #4 -"Witch & Famous"
Answer: 655 candies
Get your own Halloween inspired gifts engraved at any store location. In-store you can find fun designs like these ready to be engraved on any gifts you like.
Good luck and don't forget to put your guesses into the contest form here.