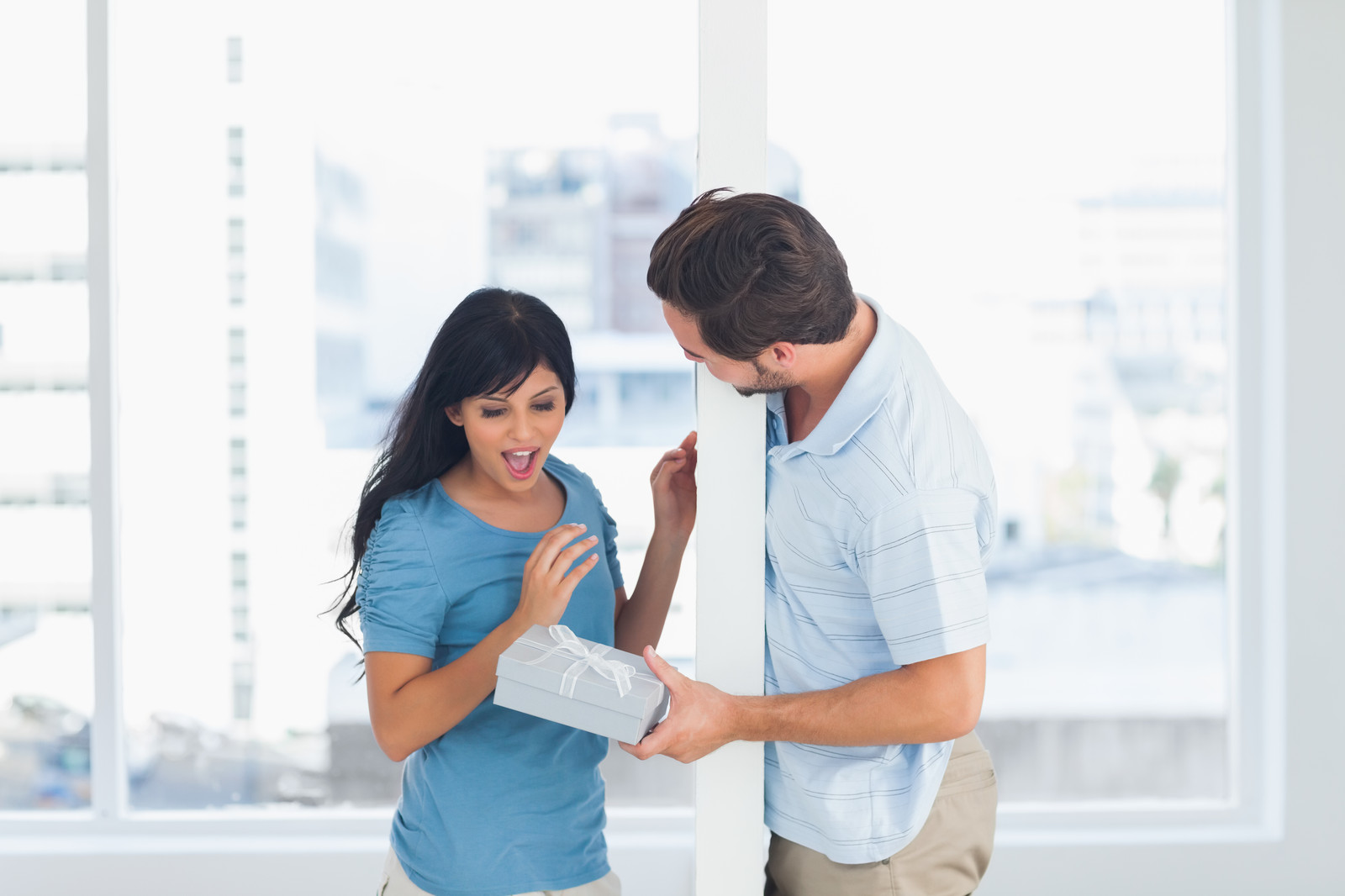 Being a fabulous gift giver is not as easy as one might think. It can truly be an art. Think about the gifts you have received over the years – you can probably remember the ones that were given to you with lots of thought and consideration, as opposed to the generic Pot of Gold that someone bought to have handy at the holidays (not that I don't like to indulge in a bit of Pot of Gold. Yummy!)
Here are some tips to consider if you want to be an even BETTER gift giver. This is the first EIGHT in our list of SIXTEEN (yes, we have you covered with these ideas!) Let's get started:
1. Don't be a last minute shopper You will rarely be able to get something truly 'right' for the person if you just run into a random store (or gas station??! gasp!) at the last minute. Putting in time to do some thinking and planning ahead of time is always the best way to show the gift recipient you put thought into what they would most like in a gift. If you want to shop on-line, be mindful of what realistic shipping timelines will be – don't order something 2 days before the occasion and HOPE it arrives on time because you will probably be disappointed and stressed about it.
2.  Listen and take notes When the person you are going to be buying for express an interest in something during your conversations or on social media, add the idea to a gift list (there are apps for that!). When you are ready to purchase a gift, you will have ideas already in mind.
3. OR take risks with your gift ideas If you know the person fairly well, you can go outside of the norm and surprise them with the perfect gift they didn't even know they wanted! Be creative, keeping their personality in mind the whole time.
4.  Food and drink gifts are almost always appreciated. These often make the perfect hostess gifts as well (be sure to personalize some glassware to go with it!)
5. Maybe not a gift card I know, these CAN be a great gift, especially if you know they are a huge fan of a particular brand or store. If you do go the GC route, accompany it with something small, like chocolate or a fun novelty item, just to spice up the presentation and show them you really did make an effort.
6. Ask someone close to them for ideas You never know, they might already be planning to give the same person something BIG and you can add to the gift with your own complimentary idea.
7. Don't forget it is always the thought that counts You can LITERALLY give them your thoughts with a handwritten note or card and they will be thrilled. Not many people hand write cards or letters, so this will be very well received. Include some sentiments that will make them feel appreciated and cared for.
8. The gift is NOT about you Don't fall into the trap of selecting a gift that YOU love, unless you are 100% sure they have the same tastes as you. Keep THEIR interests and likes in mind when choosing.
That is the first 8 tips to becoming the best gift giver in our series. You can read Part 2 by clicking HERE.
—————————————————————————————————————————————————————————
From your Things Engraved Social Team,