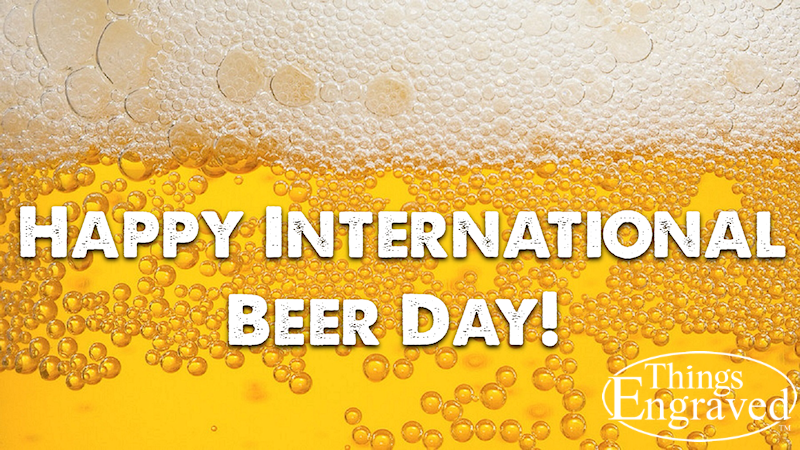 [pullquote width="300″ float="left"]"Ah, beer. The cause of and the solution to all of life's problems." — Homer Simpson[/pullquote]
We are sure that there are those among us that don't need a special day set aside to celebrate the existence of beer. Regardless of whether you celebrate beer once a year or every SINGLE DAY of the year, there is no question that it is a popular beverage. In fact, one could argue that in Canada, it is the MOST popular beverage around (although the wine and coffee drinkers would probably want to arm wrestle for that title).
[pullquote width="300″ float="left"]"Without question, the greatest invention in the history of mankind is beer. Oh, I grant you that the wheel was also a fine invention, but the wheel does not go nearly as well with pizza." — Dave Barry[/pullquote]
Cool Nutrition Facts
Beer is fat free.
Beer is cholesterol free.
Beer contains protein and carbohydrates.
Beer has fewer calories than many other beverages.
Beer reduces blood clots.
Folate in beer can lower the risk of heart disease when consumed in moderation.
To celebrate beer we have a coupon code for 25% off our 4 most popular beer gifts.  This coupon code can be used ONLINE ONLY and must be entered at time of purchase into your shopping cart.  This coupon code is valid from August 5 – 7th online.  Start Shopping for Beer Gifts Now!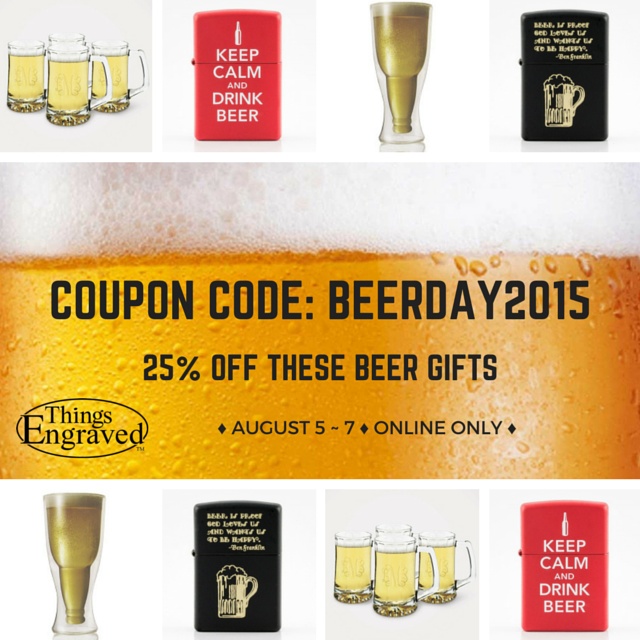 From your Things Engraved Social Team,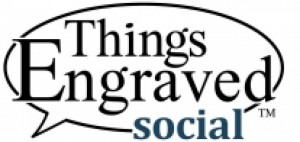 ——————————————————————————————————————————————
Shop for beer mugs, steins, and other accessories on our website or find it in a store near you.