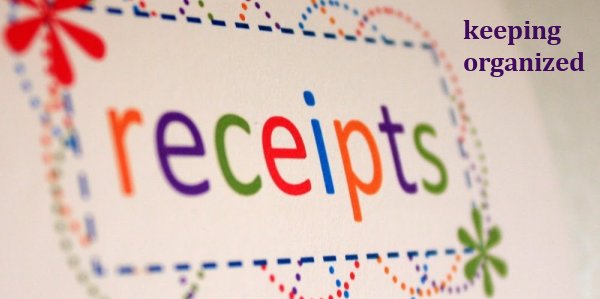 A relatively recent component of holiday shopping — or any shopping for that matter — is the gift receipt. Keeping gift receipts organized can take a little effort on the part of the shopper to ensure each gift recipient is in possession of their respective receipts.
Gift receipts are advantageous to people who are receiving presents. Should the item not fit or be a duplicate  of something they already have, a gift receipt enables them to return the item effortlessly. It also clearly indicates where the gift was purchased so one is not driving around trying to find the store for a return. Plus, should the item have been recently reduced in price, a gift receipt will allow the full value of the gift to be received.
Returning an item without a receipt could result in lost value and the sale price being rescinded. Although having a gift receipt will not entitle one to a cash refund, it will equate to a store credit in the amount of the original price purchased.
Keeping gift receipts organized may take a little trial and error. One idea is to keep two envelopes and a pen handy when shopping. Write the names of the gift recipients on the master receipt (the one with the actual prices on it) and/or put their initials beside their purchased items.   Place the original receipt in one envelope. On the gift receipts, write the names for whom the gifts are intended. Place those receipts in the other envelope that will hold all gift receipts. This keeps them separate and you've noted who gets which receipt.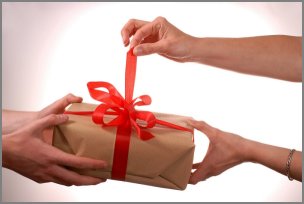 When it comes time to wrap gifts, refer to your gift receipt envelope and match up the receipts to the correct gift. Remember, the gift receipt will not display the price or sometimes even a product description. It will usually only have a bar code that will refer to a UPC, or product number. You may be able to match the receipt to the number on the product tag. But again, this is why writing the name of the person on the receipt at the time of purchase can make the process easier. Attach the receipt to the gift in some way and wrap.  Or you can hold onto the gift receipts yourself, instead of wrapping them in the gift, and hand it to the recipient yourself so they can put it in a safe place of their choosing (like directly into their wallet). The recipient may try on the sweater right away and tell you "Oh, I don't need the gift receipt; it fits perfectly" – then you don't have to worry about their gift receipt.
All in all, being organized is the trick to ensure that recipients can return gifts that need to be returned or exchanged.  Happy shopping!