We are VERY excited to launch our new line of drink ware, available exclusively ONLINE at Things Engraved. We have something for the discerning beer aficionado, the tasteful wine drinker, and the lover of bubbles and glamour.
First up, here are the a few of our new BEER and scotch glasses.
Very nice, am I right?
Now for the wine or champagne drinkers. You will LOVE these glasses.
Different shapes and sizes (personally I would go for the BIGGEST one! But that's just me ha ha!)
Glassware makes a GREAT gift and the engraving is BEAUTIFUL on the glass. Make sure you consider gifting yourself as well…you do deserve it after all!.
From your Things Engraved Social Team,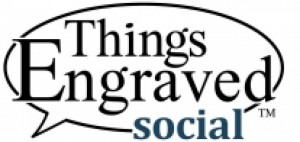 ——————————————————————————————————————————————
To purchase some of our EXCLUSIVE ONLINE ONLY glassware, visit our website.  Or visit a store near you to select from our in-store glassware.