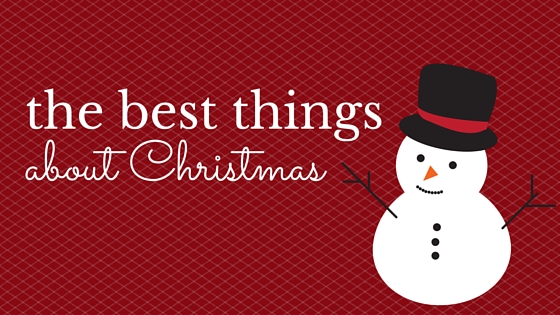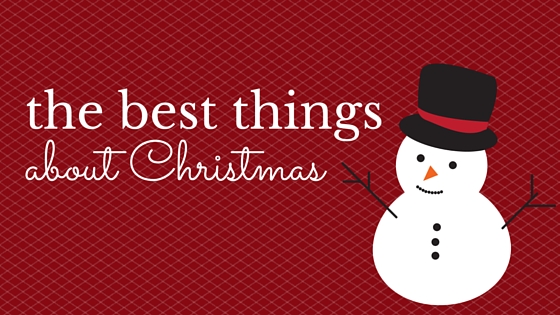 The holiday season is upon us! For me, the first morning that I wake up to a snow-covered ground, I realize that it's here. Here are some of the best things about Christmas:
Snow:

It may be cold and wet, but it covers the ground in a layer of glittery goodness. You can go snowboarding, tobogganing, build snow men, and so much more. So bundle up, get out there and enjoy it!
Ice Skating: Even though you can skate all year round indoors, there's nothing quite like skating on a nature-made, outdoor ice rink. Have a fun game of ice hockey with your pals, teach your child to skate, or circle the rink hand-in-hand with a loved one.
Hot Chocolate: If you're like me, this is the only time of the year that I really love to drink it. After being outside in the freezing weather – cuddling up in a fuzzy blanket and enjoying a soothing cup of Hot Chocolate with melting marshmallows is the best feeling.
Christmas Trees: Putting up your tree is a sure sign that Christmas is just around the corner. Choose your tree and hang some beautiful, sparkling ornaments. Then add a personal touch with all your family ornaments that bring back fond memories. Once decorated sit back and enjoy the twinkling lights that illuminate the room.
Christmas Lights: Decorating the outside of your home with lights can be so much fun (maybe not so much if you're the one climbing up the ladder). Driving down the road and seeing all of the homes glistening with lights, front lawns filled with inflatable snow-globes and Santa's, it instantly fills one's heart with joy.
Christmas Parties: Now is your chance to try some eggnog and celebrate the holidays with family and friends. Family gatherings may be unbearable sometimes, but there's little doubt that those you love will be there for you! So be thankful and enjoy your time together and celebrate family.
Ugly Christmas Sweaters: This goes hand in hand with Christmas Parties. Ask your guests to wear their ugliest Christmas sweater, and gather for a fun group photo. Who wears it best??
Presents: Even though Christmas shouldn't be about receiving gifts, we all secretly love getting them. The best part is getting to rip the gift wrap open and discovering the surprise!
Christmas Music: It's the only time of the year when it's appropriate to listen to Christmas music and hum your favourite song. Here Comes Santa Claus, Here Comes Santa Claus… sign it loud my friends!
Chocolates and Treats: You'll never go hungry during Christmas! This season is filled with gingerbread houses, candy canes, boxes of assorted chocolate, sugar cookies, and so much more. Who can resist??
What did we miss? What are your favourite things about Christmas?
From your Things Engraved Social Team,