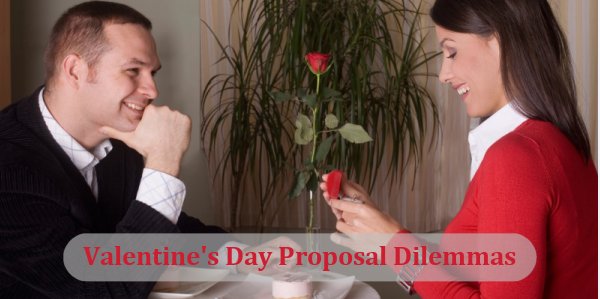 Valentine's Day is a popular day for marriage proposals; or so we think. After all, a day set aside to celebrate friendship and love seems the ideal moment for a couple to begin their new life together. However, individuals may be surprised that other holidays rival Valentine's Day for a greater share of people popping the question, including Christmas and Thanksgiving.
There are over 140,000 marriages in Canada according to Stats Can.  But the Diamond Information Center says that only 10 percent of all marriage proposals will take place on Valentine's Day. There may be a few reasons why couples choose a day other than February 14 to get engaged.
* Jewelry costs: Many retailers inflate the prices of merchandise in February because they know Valentine's Day is a popular time to give gifts. Individuals looking to save money or get a good deal on an engagement ring could find February is a costly time to shop.
* Valentine's Day stigma: There could be the conception that getting engaged on Valentine's Day is cliche and some couples avoid the day for this very reason.
* Lack of surprise: Those looking to make a proposal a surprise could find that doing so on Valentine's Day is expected and won't pack the same surprise factor as another day of the year.
* Poor level of intimacy: Chances are a couple sharing a romantic dinner on Valentine's Day will also be sharing it with hundreds of other couples in various restaurants around the neighborhood. If privacy and one-on-one time are desired for the proposal, Valentine's Day may not be the best time to propose.
* Pressure: Valentine's Day carries with it the pressure to be a perfect day for romance and love. Someone proposing could feel pushed into popping the question on this day simply because it's Valentine's Day, rather than ultimately being ready for marriage.
These are some ideas why so few proposals may occur on Valentine's day.  Meanwhile, some may feel that Valentine's day is the most romantic day and therefore, perfect for a wedding proposal!
Do you think marriage proposals are any less 'special' or 'romanitc' on Valentine's day?  When is the best time of the year for a wedding proposal? Share with us on Facebook
From your Things Engraved Social Team,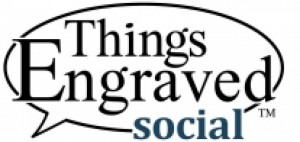 ——————————————————————————————————————————————