Are you a romantic?
If you are, you will appreciate this story (OR if you aren't, you might get a great idea you can use to impress that romantic person that is in YOUR life).
We received an order for a lovely engraved bell. Engraved on that bell…
"Marry me"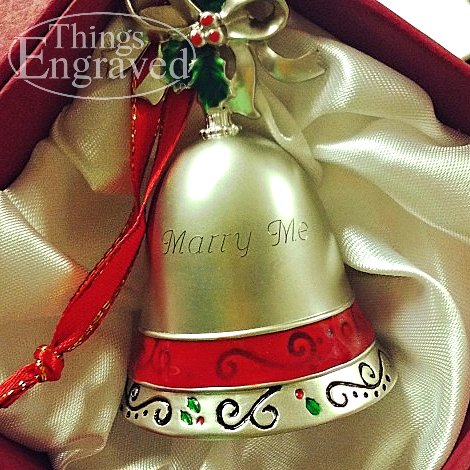 My heart is aflutter just thinking about opening a gift like that!
But the romance does not end there.  Not long after that order was sent out, we received another order for an engraved bell. On this bell, there was ONE word engraved…
"Yes"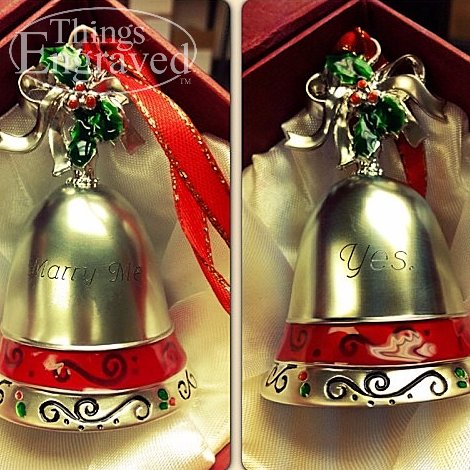 One of the best things about having a gift engraved is that you can express a sentiment to someone that will last a lifetime! In this case, a wonderful couple now have an amazing keepsake of their engagement and romantic connection. It will be cherished on their tree for many generations to come.
Imagine their joy every year as they unwrap and hang these bells. I hope they have a toast to their love every time they do.
From your Things Engraved Social Team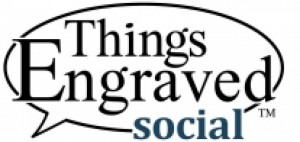 ——————————————————————————————————————————————
These lovely bells are part of our holiday gift collection. But if you are looking for some ideas to engrave YOUR proposal or romantic message at other times of year, here are a few ideas for you to consider.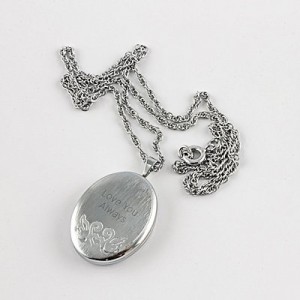 To purchase, visit our website or find it in a store near you.