Nowadays, I'm blown away by how creative people are getting with weddings. One can quickly fall down the Pinterest rabbit hole of DIYs, themes, colour schemes, proposals, bridesmaid dresses, gifts etc., I know I have! However, it is also a great source to catch up on the latest trends, alternative options, do-it-yourself cost saving options, and updated forms of many timeless wedding ideas.
A current trend I've seen a lot of is taking a new spin on the classic guestbook. The so-called "alternative guestbook" is completed by coming up with an activity that your guests can participate in which in turn creates a beautiful looking memento for you.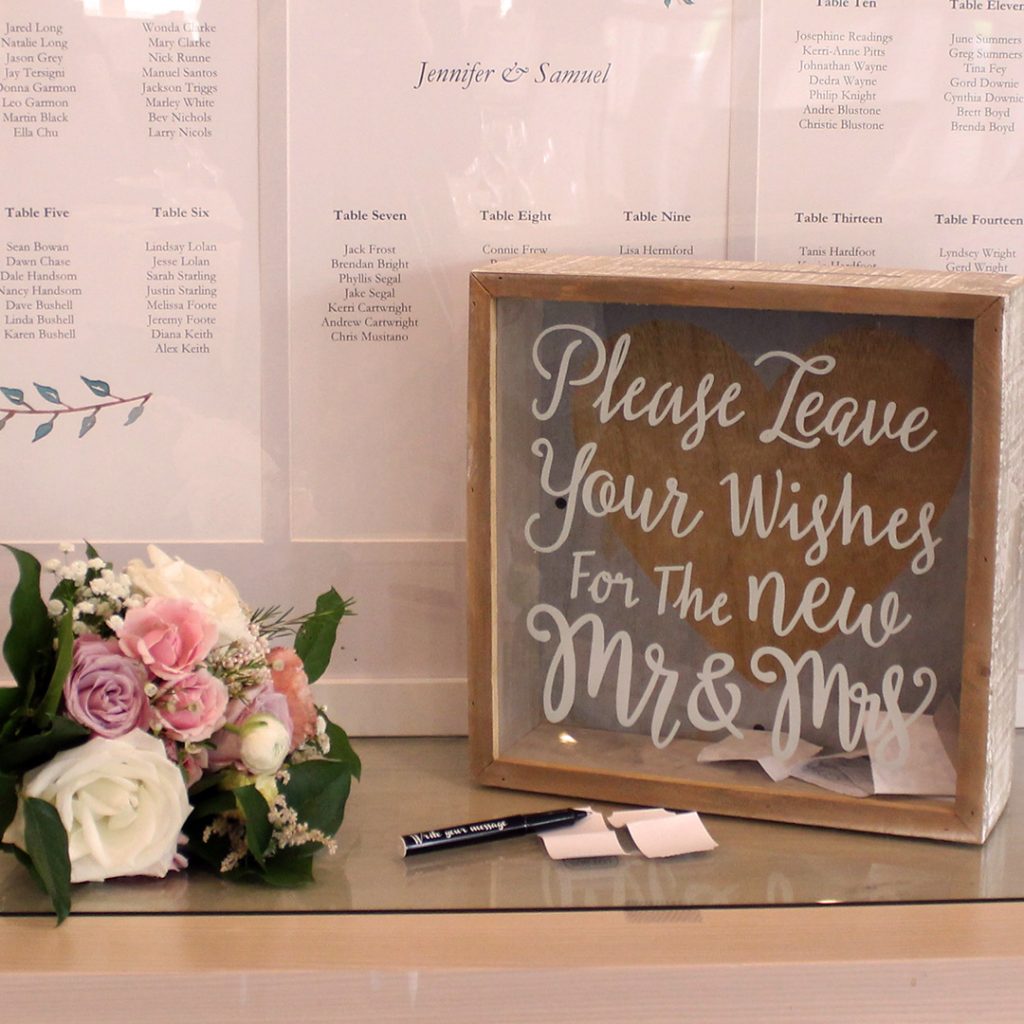 One of these ideas is a see-through glass box (our Card/Note Box is shown above) in which guests can write messages on paper and place them in the box. As the box fills it not only looks beautiful, but it contains loads of well wishes from the couples' loved ones which is a lovely keepsake.  A great idea to spice up the look of this "alternative" guest book would be to use different colours of paper or even textured papers (gold, rustic, etc.) to give the box even more charm and to match your wedding colours or theme.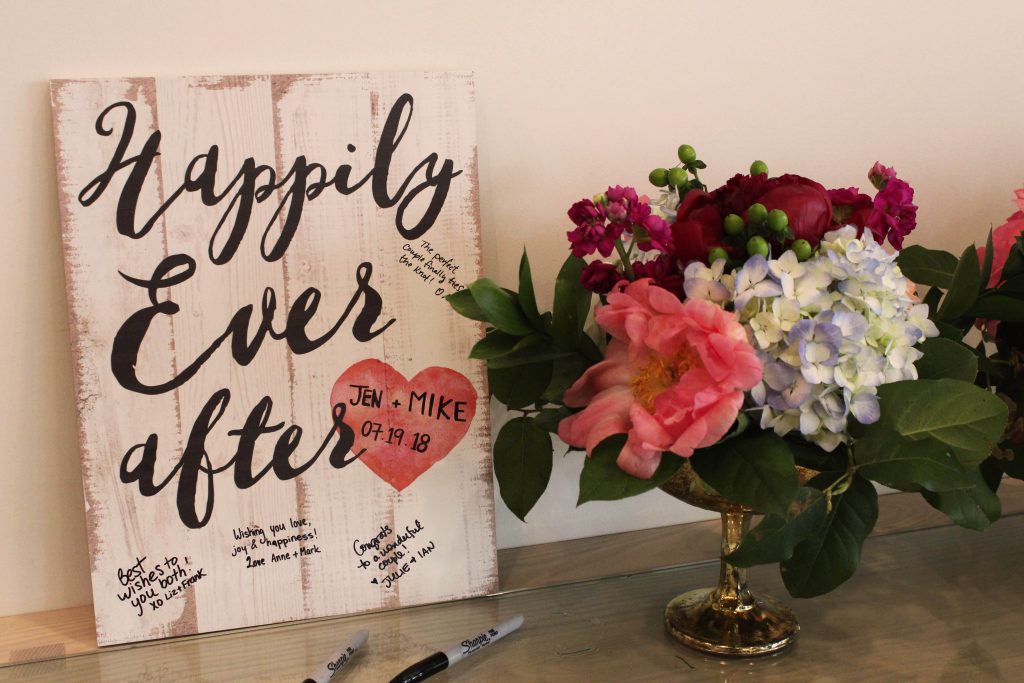 Another idea could be having your guests write their well-wishes directly on a themed display. Since this idea is more simple, you can set up the table around it to be nicely designed. Use the wooden Happily Ever After wall plaque (shown above), customized with your name and wedding date, for the more sentimental couple.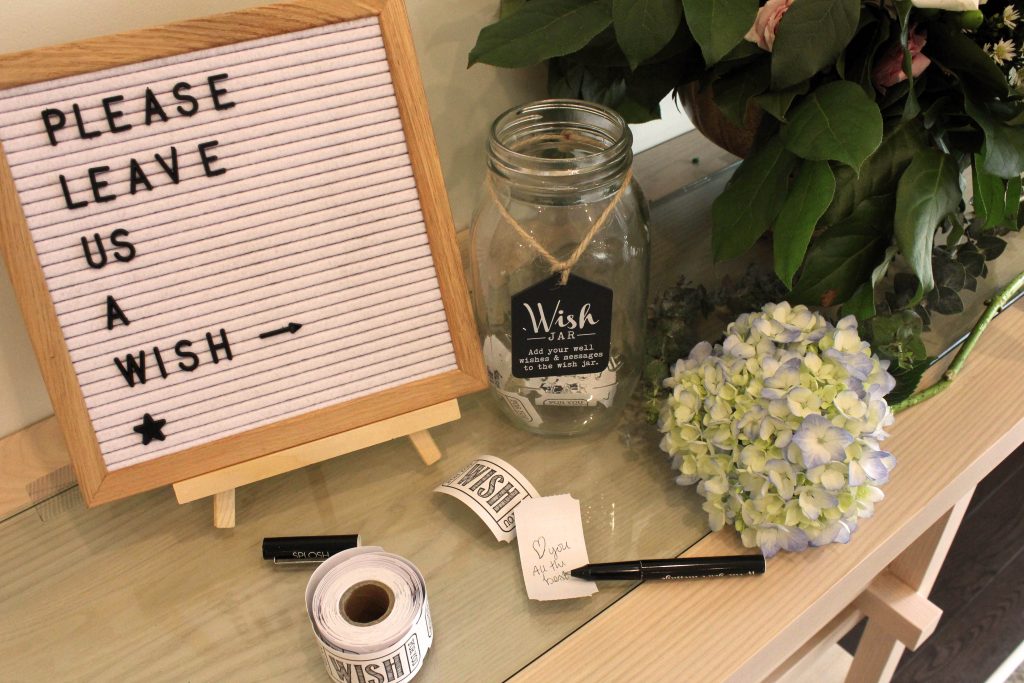 To take the more whimsical route, check out our Wedding Wish Jar (above): a complete kit for leaving sweet dreams or wishes for the newlyweds. Included is the jar itself, a roll of wish cards, and a pen. A great idea is letting the jar fill up with the wishes, and then opening the jar on your first anniversary as a couple for a special gift of love to yourselves.
Of course, a classic guestbook and pen set will do the trick too but perhaps you're looking for alternatives to the traditions; either way, we can help make your day JUST as you wish!
From Your Things Engraved Social Team
——————————————————————————————————————————————