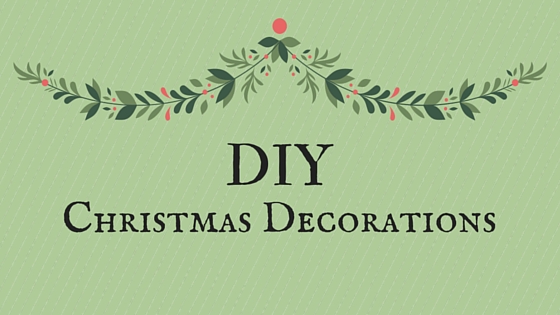 With the holidays quickly approaching, I've been starting to feel the spirit of Christmas. The malls and stores have begun playing Christmas music, grocery stores have all kinds of displays with festive cookies and other treats, flurries of snow have made an appearance (unless it's already a winter wonderland where you live), some homes have their Christmas lights up, and so much more.
There's nothing quite like the feeling of Christmas being so close. If you haven't felt it yet, I have lots of ideas that will get you in the mood for the season, and it starts with decorating your own home with some fun DIY Christmas décor.
Here are a couple of ideas for Christmas decorations that you can make yourself:
Christmas Wreaths: There are so many types of wreaths you can make for the season. Just about any craft store or super store will sell the items that you need to create your own. If you're on a tight budget and get there before they sell out – Dollar Stores also have lots of crafty things to make wreaths! You can use a green wreath and hot glue tiny or regular size ornaments to it in your favourite Christmas colours. You can also add pine cones to it. Fill it up as much as you can, leaving only the green showing on the edges of the wreath and the edges of the center, with just a few branches peeking out from in between. Don't forget a bow at the bottom to add a punch of colour!
If you're more of a shabby-chic type person, you can also make a burlap wreath. There are videos to show you how to make these with either a clothes hanger or a wire frame. Once they're covered in your choice of burlap, you can add large flowers or Christmas ornaments to part of it, such as the bottom or offset to the bottom-left side. Add a large ribbon bow to the top of it to match the other items that you chose.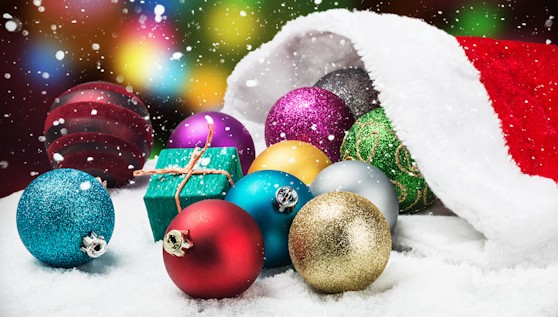 Festive Mason Jars: These are super cute for center pieces or for your hall table. Start with any mason jar and add some Epson salt to it, about 2 inches or so – this is your snow. Add a tiny Christmas tree, reindeer, or basically anything small from your Christmas village. Put the lid back on and tie a festive ribbon around it with a bow. Pretty simple, right?
Instead of a snowy scene, you can add a couple acorns to your jar to fill the bottom layer, then add some pinecones (they look even better with the tips painted white), and to top it off – add some coloured, glittery sprigs to give it some height. You can also finish it off by tying ribbon of your choice around the top of the jar.
What other Christmas décor do you like to create yourself? We would love to hear your crafty ideas.
——————————————————————————————————————————————
From your Things Engraved Social Team