Resolutions can be difficult to keep up with, especially after the first month or so. A GREAT idea for you is to engrave a reminder of your goal or resolution on an item that you will see and use everyday. If you are supporting someone ELSE in their quest to make a change this year, these would make a gift that would be truly appreciated.
Here are some items ready to be engraved with your New Year's resolution:
From your Things Engraved Social Team,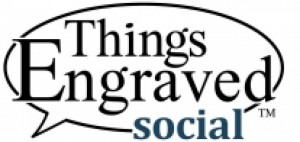 ——————————————————————————————————————————————
These are just a FEW of the endless ideas to inspire you or someone you know it stay focused on their New Year's goals.
Find many more on our website or find it in a store near you.