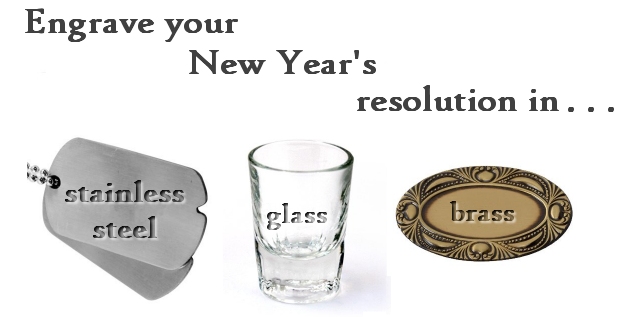 Here are some items ready to be engraved with your New Year's resolution:
See your new year's resolution every morning with your cuppa-joe!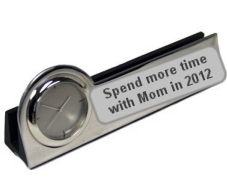 Every time you look at the time you'll be reminded of your resolution.


Trying to save money in 2012?
Be reminded about your spending every time you reach for cash.


Want to spend more time with family this year? This frame can act as a great reminder!


Engrave your new year's resolution on a keychain – you'll see it every day and be reminded of your goal. We have many many key chain designs to choose from.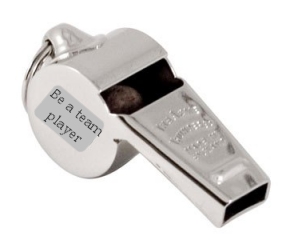 Ever thought to engrave a whistle? If you resolve to do something sports-related in 2012 then this whistle could act as the reminder you need to keep to your sporty goal.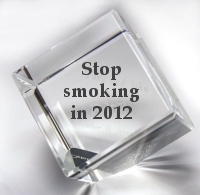 Engrave this glass cube to help you remember your new year's goal. Makes a great paper weight or coffee-table conversation piece.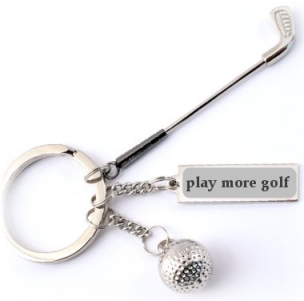 Want to play more golf in 2012? Engrave it as a fun way to remind OTHERS that you want to play more golf! 🙂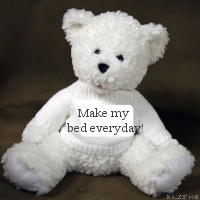 Embroider this teddy bear with your new year's resolution. He'll remind you of your goal every day.


We recently ran a contest on our Facebook page where we asked folks what new year's resolution they would engrave on a clock and a keepsake box. We chose two winners to receive the gift, engraved.
Here were the winning gifts before we shipped them out to the winners:
We are currently running an "Engrave it & Win it" contest for Valentine's gifts.
Click to enter the contest on Facebook.