"When I was a boy and I would see scary things in the news, my mother would say to me, "Look for the helpers. You will always find people who are helping."

― Fred Rogers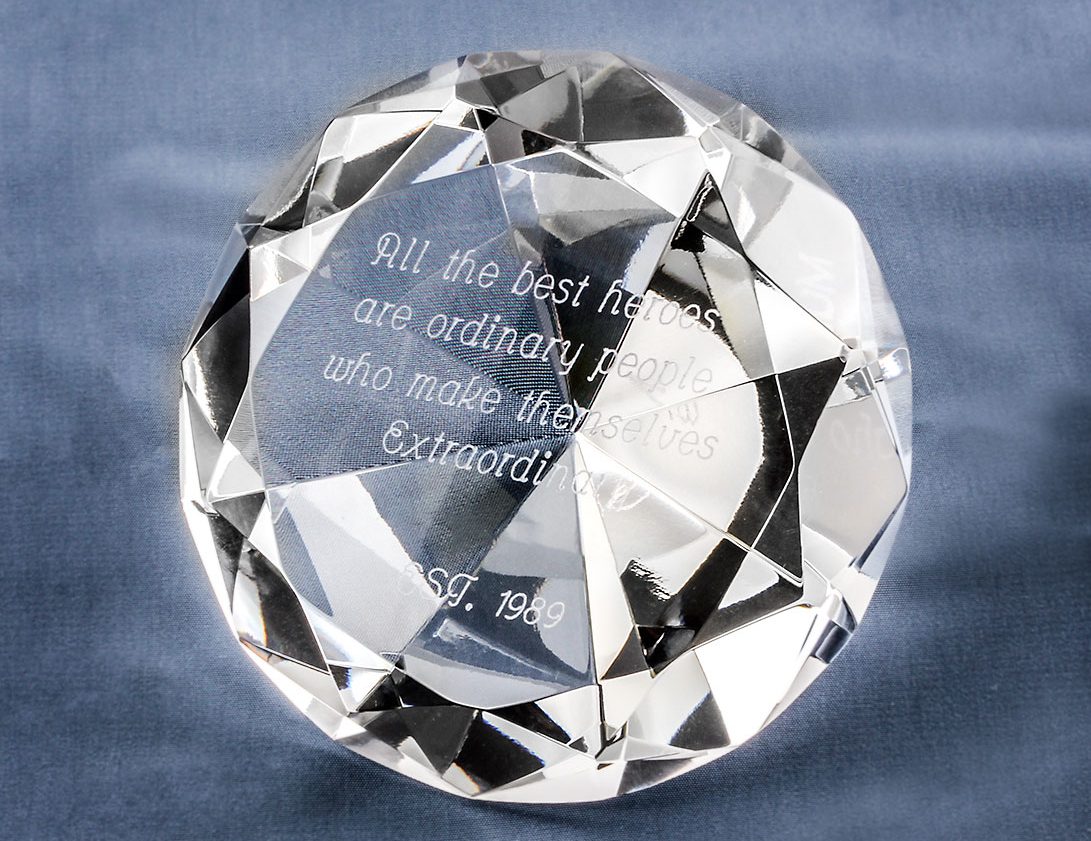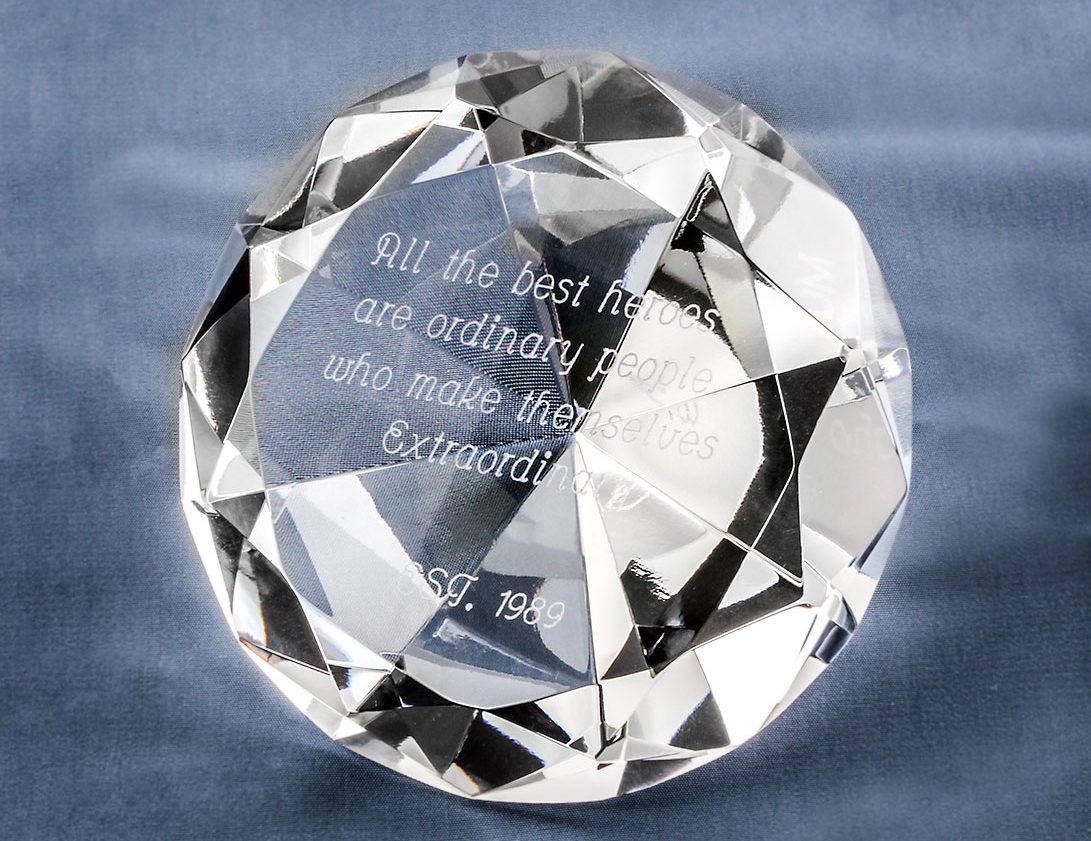 All of us, at one time or another, have been touched in some way by a hero. Sometimes these heroes are visible and present, putting out fires, rescuing puppies, saving lives one day at a time. Sometimes, everyday heroes are just quietly doing their thing, without calling much attention to themselves. In good times and in bad, these everyday heroes, the helpers, are the ones that make HUGE impacts on the lives of people around them.
They step up.
They get dirty and get involved.
They don't wait for or expect accolades & praise.
They do what needs to be done to help.
We applaud these heroes and thank them for being so amazing! If you are looking for a personal way to thank some that has made a significant impact in your life, engraved gifts offer a beautiful way to give them a gift that will show them how thankful you feel for them being in your life.
The optic diamond, shown above, was a recently example of this type of gift that was ordered on our website. But the ideas are endless! Here are a few more gifts ideas to consider:
Save
---
To purchase a thank you gift for a hero in your life, visit our website or find it in a store near you.
Save
Save