[pullquote width="900″ float="left"]Wherever we are, it is our friends that make our world. Henry Drummond[/pullquote]
If you are lucky enough to have an amazing friend in your life, you already know the value of that relationship. A good friend is priceless.
Recently, one of our online customers, Melissa, sent us an order for a lovely friendship trinket box. We asked her who the gift was for, because we were very intrigued by the engraved message she added to this box.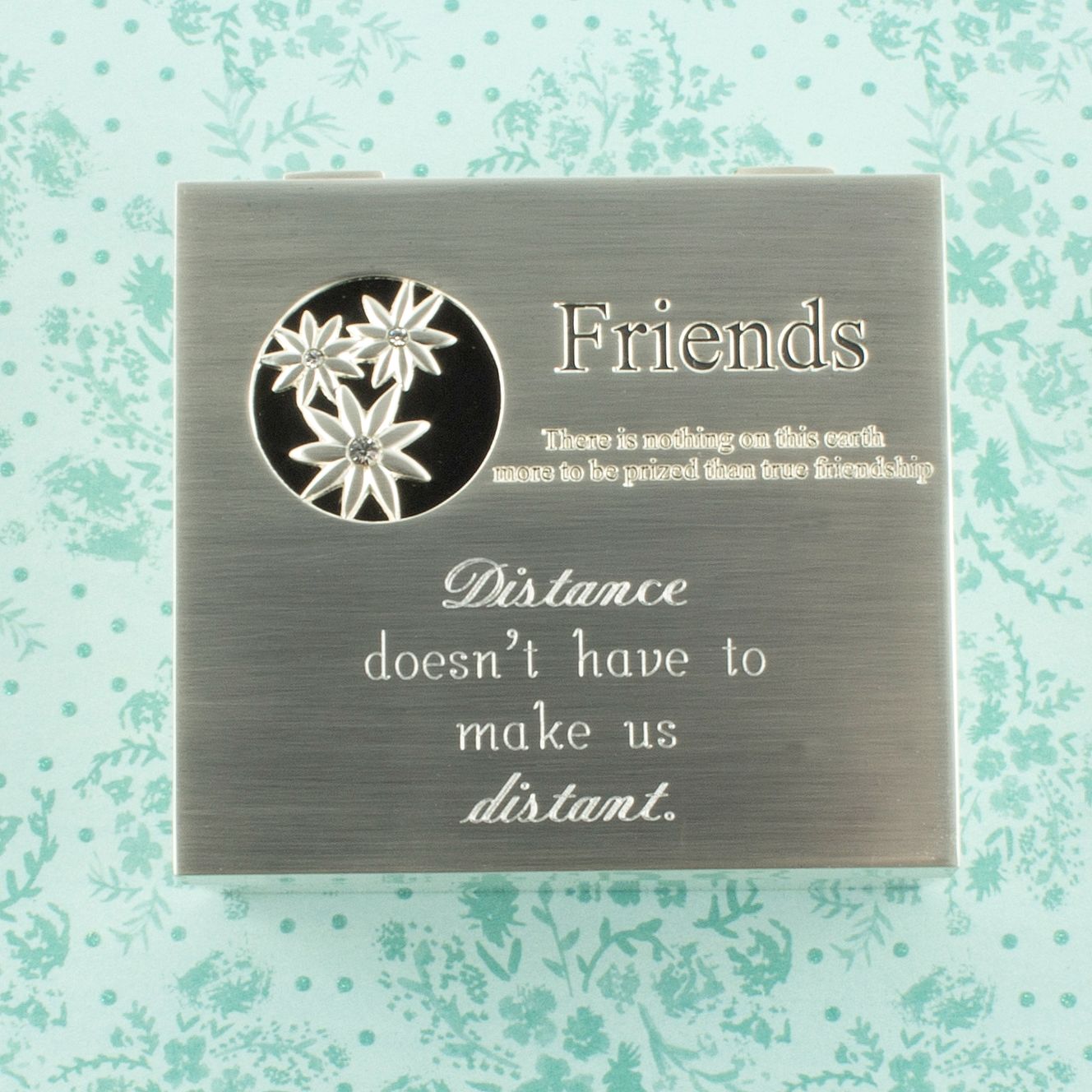 [pullquote width="900″ float="center]Distance doesn't have to make us distant.[/pullquote]
Melissa has a very special friend named Christine. They have been BEST friends since elementary school, and Christine was Melissa's bridesmaid just last year. They are also known to spend some time socializing together. Melissa says of Christine, "We have shared many good memories that we still laugh about and she is always there when I need a friend."
Now Christine is about to move to new Brunswick, and we are sure she will love it there. But that does mean these two friends will have to find ways to stay connected between their visits. Thankfully, in today's connected world, there are LOTS of ways to do that.
But we also loved that Melissa is gifting this special friendship box as a means to stay connected offline too. Every time Christine uses her gift, she will be reminded about Melissa and her friendship.
From your Things Engraved Social Team,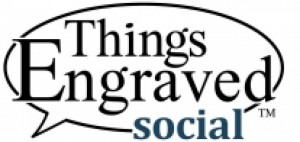 ——————————————————————————————————————————————
Looking for a friendship gift to give to someone special to you? The possibilities are endless, really. You can choose a gift that is sentimental, silly, practical or beautiful. Whichever you choose, your friendship will be strengthened by your show of love. This is our newest puzzle piece key chain set, which is perfect to gift a friend on the move.
To purchase a friendship gift for YOUR best friend, visit our website or find it in a store near you.