Monday, September 28th, 2015 is National Coffee Day.  How fitting that it falls on a Monday!   We like coffee, you like coffee… So here's some facts about coffee!
1. Two cups (or more) a day can extend your life.  Researchers aren't sure why, but people who consume at least 2 cups of coffee daily lived longer and were less likely to die of chronic conditions such as diabetes and heart disease as were coffee abstainers.
2.  It reduces pain. Office workers who took a coffee break felt less neck and shoulder pain during the day. There's your excuse, go take a coffee break!
3.  Coffee can help you burn fat!  Studies have shown that drinking caffeine can increase your metabolism 3 to 11%.
4.  The effects of coffee kick in fast!  It only takes ten minutes to start feeling the effects of caffeine.
5.  The webcam was invented for coffee.  The first webcam was invented at the University of Cambridge to let people know if the pot of coffee was full or not.
A personalized coffee mug is the perfect gift for any coffee lover!
Top 5 fav engraving sayings from our Facebook friends: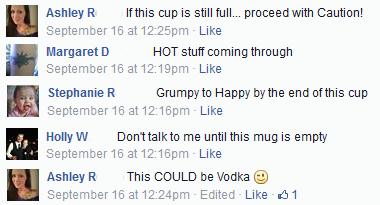 Sources:
Buzzfeed.com
Distractify.com
Shape.com
From your Things Engraved Social Team,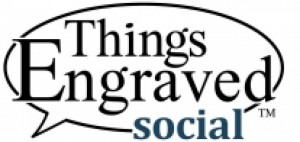 ——————————————————————————————————————————————
If you need a vessel to put your amazing life enhancing coffee into, we have you covered with lots of customizable options:
To purchase, visit our website or find it in a store near you.