Are you the Queen of Selfies?  Okay, maybe not the queen, Kim Kardashian already has that claimed with taking over 1,200 selfies during a family vaca.  (Yup, it happened!)   Whether you're a pro at selfies, you hardly take them or you'd rather take photos of nature; the Selfie Stick is for you!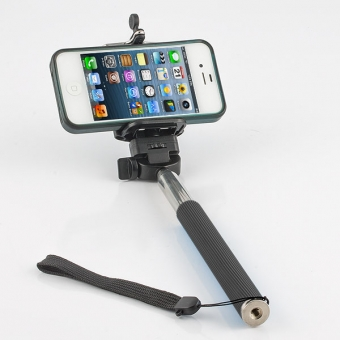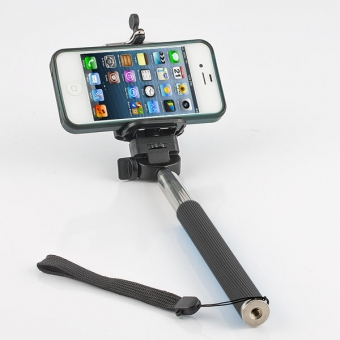 The Selfie Stick extends from 8″ to 39″.   After attaching your camera or phone to the built-in camera mound, a camera timer app is used to take photos.  There's apps for that, and they're free!
Here's some benefits of using the Selfie Stick: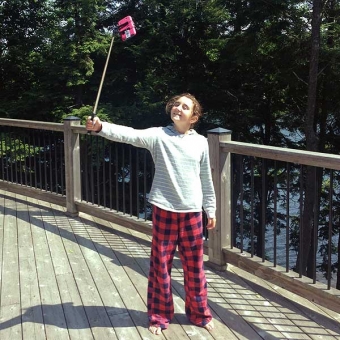 1. The obvious benefit of the Selfie Stick is you can get a better angle while taking selfies!  Everyone knows angle the camera down for a more flattering photo.  (And if you didn't – well now you know!)
2.   If you're in a large group and you want to get everyone in the photo, just extend the Selfie Stick for a wider range!  Just think of how many more celebs could have fit in Ellen's famous Oscar Selfie!
If only Bradley's arm was longer. Best photo ever. #oscars pic.twitter.com/C9U5NOtGap

— Ellen DeGeneres (@TheEllenShow) March 3, 2014
3. Traveling alone and want to take a photo of you with a monument, building, statue, castle… or whatever?  The Selfie Stick will allow you to take a photo of yourself and that photographic piece of culture.
The Selfie Stick is available in-stores & online for only $10!  It's the perfect stocking stuffer if you're thinking about Christmas.
How would you use the Selfie Stick?