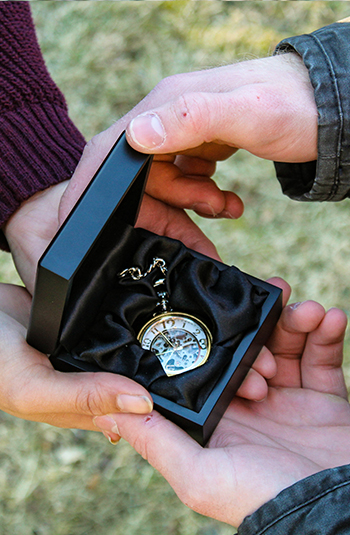 Every time I ask my dad what he wants for a gift, he tends to be stubborn and says "Nothing."  If I press a little further, nine times out of ten he'll then say, "just give me your time."
This about sums it up. The most memorable things I can think of with my dad have been moments we've shared together. Fishing off the side of the boat as a kid, talks in the car, movie nights, drives up to the cottage…it was always about time together.
I've always been very nostalgic. Good 'ol Google tells me that this word essentially means "a sentimental longing or wistful affection for the past, typically for a period or place with happy personal associations." I often find myself in this nostalgic state, especially around times of year like Father's Day.  It's great to look back on good times with those you love. Experiencing life with people close to you is a gift in itself, and being able to cherish the memory makes it even more meaningful.
Oftentimes, the most beautiful gifts to give are those that remind the recipient of those special times.. The meaning in gifts holds so much when it evokes special memories.  As Canada's premiere gift company we take a great gift and help you evoke the special meaning behind it.  For example, when my Dad says he just wants "my time" I think, a pocket watch with his name and "love your daughters" engraved on it is a unique way to mark all the special times we've spend together.  My Dad is gonna love it!
From Your Things Engraved Social Team
——————————————————————————————————————————————