There are many ways to make your big day special for not only you, but also for those closest to you. You've chosen them to be a part of a milestone in your life, so why not help them remember?
Think about who you'd want at your head table, or perhaps who was at your head table at your wedding. They're family, friends, loved ones, endless supporters, your team and your cheerleaders all at once. They are a special part of your day, so you'll want to make them feel special and valued.
A great way to do this is giving them a customized memento of the wedding to remember your relationship and the big day all in one. We make this easy with our multitude of gift options. Read on for some suggestions!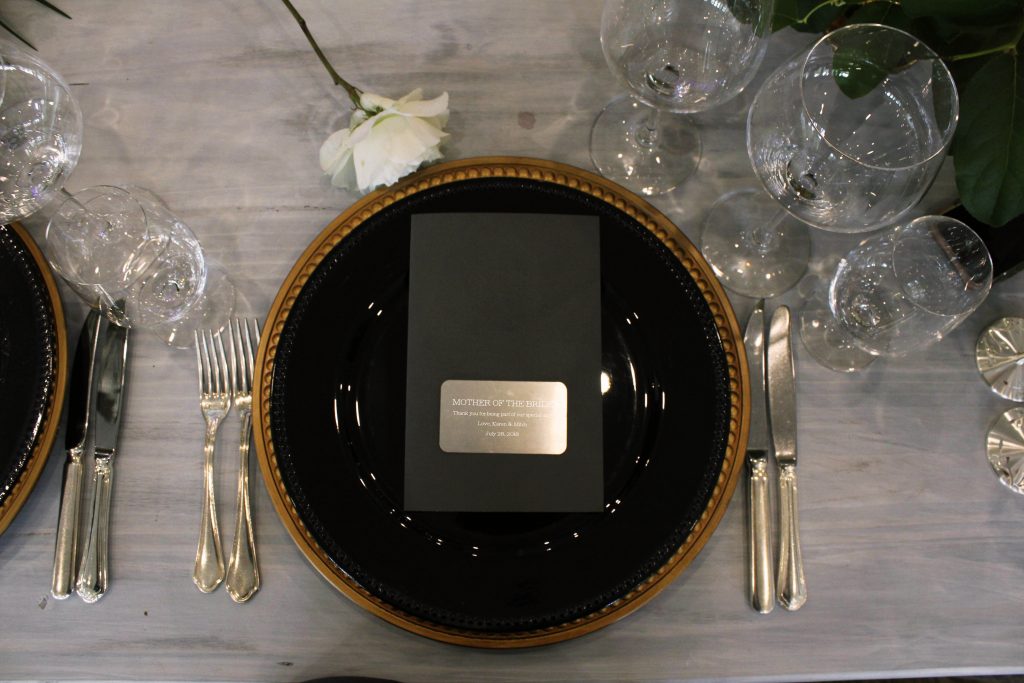 Our engraveable wallet cards (above) not only make a classy alternative to the classic place card, they also make a lovely keepsake for your guests. Engrave your special message, a customized wedding logo, your names, the name of the recipient, a well wish, an inside joke…the choice is yours, it's all up to your imagination.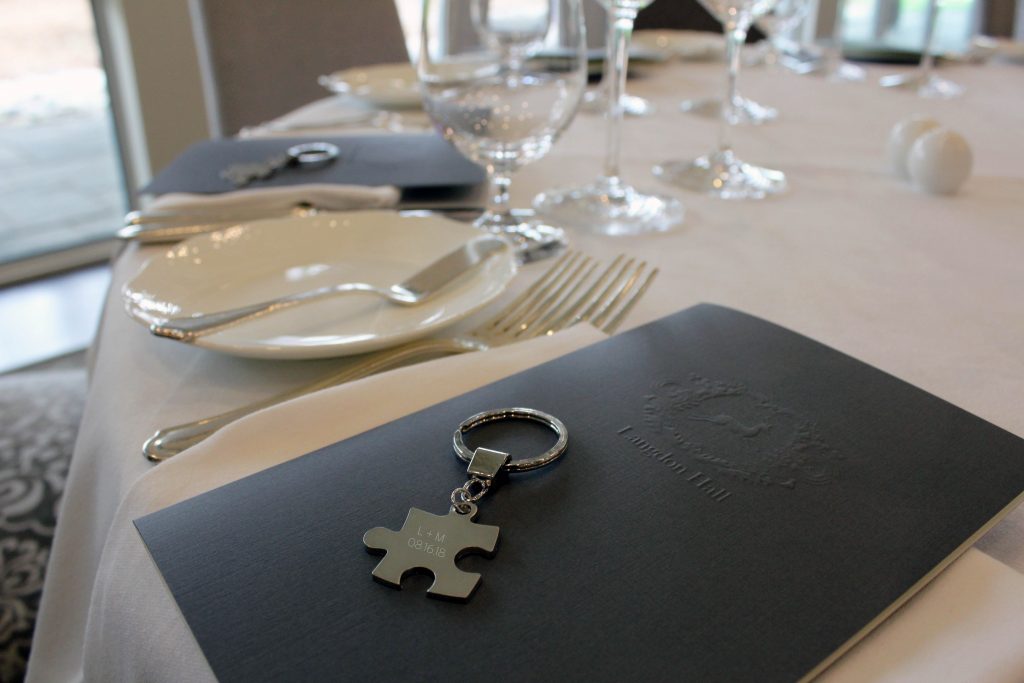 Our puzzle piece keychain set (or any of our keychains, really!) is anther great option to treat those at your head table with a gift; or even makes a great gift for your guests! The keychains "connect" to one another just like real puzzle pieces, giving an interactive component along with a meaningful one. Engrave them with your initials/names and your wedding date, or a short & sweet message of your choice!
View more wedding-inspired gifts on our website.
From Your Things Engraved Social Team
——————————————————————————————————————————————