In Canada, we don't wait for summer…we barbeque all year long.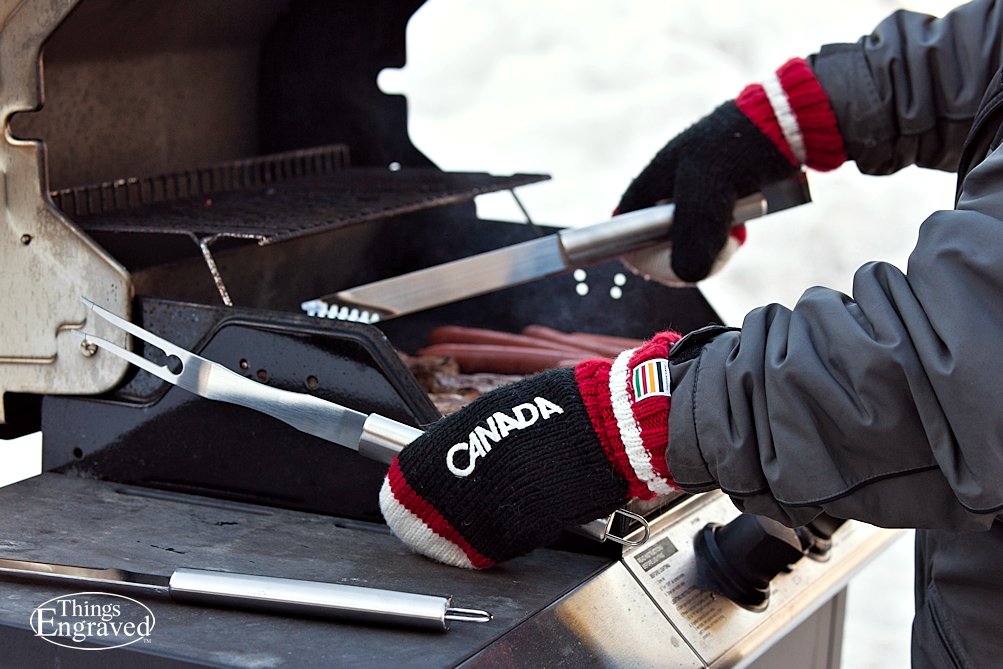 They like to say that Canada has two seasons…winter and construction.  Whether you believe in that two season rule, or the more traditional 4 season approach to the passage of time each year, one thing is still always true…there are very few things that smell and taste as good as food cooked on a barbeque. And why let a little winter or construction stand in the way of enjoying your grilling time!
In the past, if you were standing out in your yard in mid-January, dressed in your biggest parka, toque or snowmobile mitts while you were flipping burgers on your backyard grill, your neighbours would wonder what was wrong with you! Don't you know it's winter?
But, it has become an accepted way of keeping the taste of summer pleasures top of mind by occasionally (or even regularly) grilling up a delicious meal for your dinner in the great outdoors. I can just smell the burgers and brats now! In fact, it COULD be argued that it tastes even BETTER in the winter, due to the extra effort and anticipation. After all, the best things in life take a bit of work and commitment.
I can't think of a better example of commitment than standing in a snowbank up to your thighs to grill a t-bone steak or even a gourmet grilled pizza.

I am ready for spring/summer/fall. Any season, really, that doesn't require long underwear. And it is on the way (because the groundhog said so). In the meantime, here are some tips for you to enjoy some cool weather grilling, from Canadian Living:
–    Inspect your barbeque for safety and for critters
–    Dress for the weather and have all your tools ready to go (you don't want to be traipsing in and out of the house in your wet boots)
–    Don't open the lid too often, as you will lose more heat than normal. Also be sure you are fueled up, because you will run your grill longer
–    While it is tempting to pull your grill close to the house, don't! Keep it outside and not too close to structures
–    Use a thermometer to read the temperatures of your meat – things will take a bit longer than usual to cook properly
–    Preheat your serving platter so when you are ready to pull the food from the grill, they won't cool off too quickly
For more tips and links to grilling recipes, read more here http://www.canadianliving.com/food/cooking_school/12_tips_for_winter_grilling.php
Happy "Almost" Spring Grilling!
From your Things Engraved Social Team,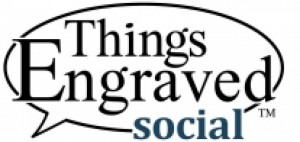 ——————————————————————————————————————————————
The tools featured above are part of our 8 piece BBQ set that comes with its own aluminum carrying case (of course, you can also customize it with engraving as a gift for that intrepid barbeque expert in your life).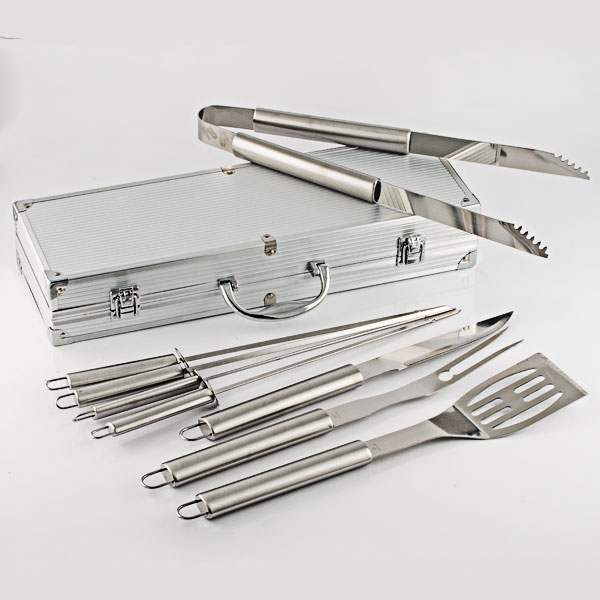 To purchase, visit our website or find it in a store near you.