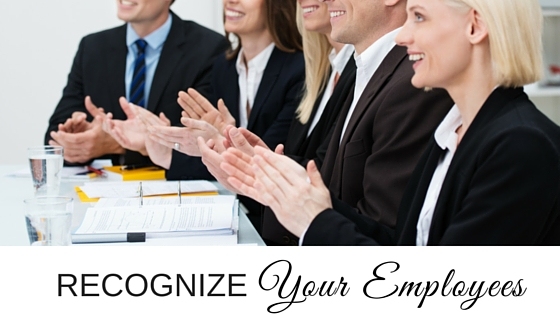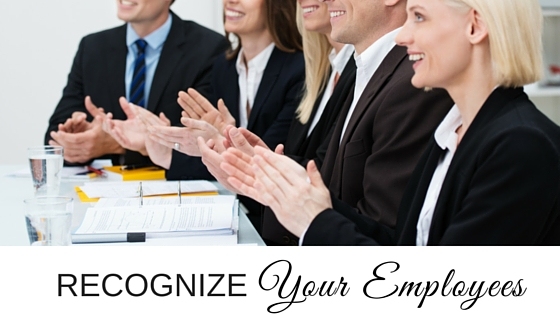 The 1st Friday of March is Employee Appreciation Day.  It's a day for companies to acknowledge the dedication and success of their employees.  Some companies use this day as a time to honour their employees' milestones, achievements, or work anniversaries.  However, recognizing your employees should be done on a regular basis, not just once a year.  Positive recognition can be a motivational factor for many employees in the workplace.
6 Benefits of Employee Appreciation
Increased Productivity – Recognizing positive employee behavior increases the chances of that behaviour being repeated; which can help increase productivity.
Greater Employee Satisfaction – Enjoyment at work will lead to less time complaining and more time focusing on work.
Higher Company Morale – A high morale among the team creates a more effective and positive work environment.  You want your people to want to come to work.
Increased Employee Retention – It is hard to find good people and it costs your company time and money to replace employees.  If you can decrease your employee turnover and keep your 'gold star' employees you'll be better off.
Improved Customer Service – When employees are happy at work, it is reflected in their overall attitude and service towards customers or business partners.  Your employees represent your business; you want them to happily do so.
Improved Work Environment – When your employees experience less stress it results in less "sick days" and loss productivity.
One simple and cost-effective way to accomplish the list above is to recognize your employees for their dedication to your business and their hard work.  A simple "thank-you" should be given on a regular basis (weekly or monthly).  However, on employee recognition day you have a chance to 'blow their socks off' with a tangible offering of your appreciation.  Of course, we suggest a personalized gift such as a pen or even an award.  However, any type of recognition you give will go a long way in securing the success and future of your business.
[pullquote width="500″ float="center"]We believe your company's success is based on the success of your employees.[/pullquote]
From your Things Engraved Social Team,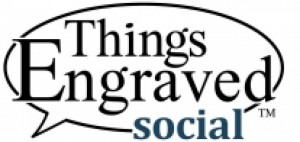 Save
Save