Our cutest guest blogger, Kylie is back to tell us about a gift she had personalized for her favourite teacher, Mrs. Z!
Hi, I'm Kylie!  I'm 11 years old and am almost finished grade 6.   Mrs. Z is a special teacher to me.  She is a very fun and nice teacher, my brother even had her as a teacher years ago!  I wanted to get her a gift to show that I appreciate her helping me this year.  School can be boring, but Mrs. Z makes learning fun.   I wanted to give her an engraved gift because other gifts are not as personal.  A personalized gift is a way to express how I feel about her in a creative way, and it's a gift that will be different than the rest! 
My favourite subject in school is Art.  I am very creative, and art is a fun way to express my feelings.  I'm excited to start grade 7, but more excited for the summer.  I can't wait to go to camp with friends, suntan at my cottage and have a fun girls weekend with my cousin &  friends. 
Thanks Things Engraved for engraving a special gift for my teacher.   I love it and  I can't wait to give it to her!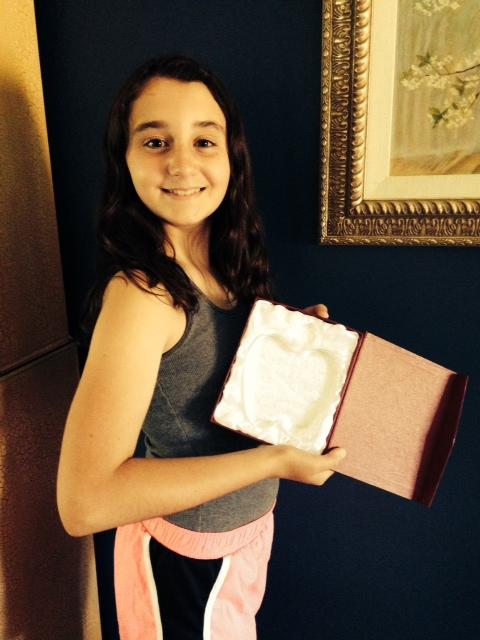 Do your kids have a special teacher that went out of their way this year?  Say "Thank You" with a personalized gift from Things Engraved.