Sunday, September 13th is National Grandparents Day!  It's a day that was founded to acknowledge the importance of Grandparents to the "structure of the family in the nurturing, upbringing and education of children." (Wikipedia)  While Grandparents should be celebrated and remembered everyday, take the time on Grandparents Day to recognize and remember their significance in your life.  Did they pass down a hobby or personality trait that you have in common with them?   Or perhaps you have their big eyes or curly hair.  Did your grandparent(s) overcome amazing odds? What makes your grandparent(s) special to you?
There are a lot of ways you can celebrate Grandparents Day.  You can visit with your Grandparents or take them out for a nice meal.  A special card or a personalized gift can be a great way of remembering the day.  If your Grandparents are deceased, visit a favourite place of theirs or do an activity that they enjoyed, such as a walk in the park or playing a favourite board game.  Personalized memorial gifts are a great way to keep your favourite memories close to you.  We hope you can celebrate and/or remember all of your grandparents this weekend in some special way.
How will you commemorate Grandparents Day?
From your Things Engraved Social Team,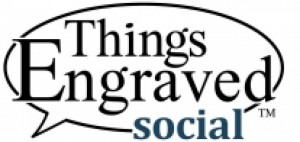 ——————————————————————————————————————————————
Grandparents will love anything you give them! But might we suggest a few things for you. To see our personalized gifts for grandparents, visit our website or find it in a store near you.