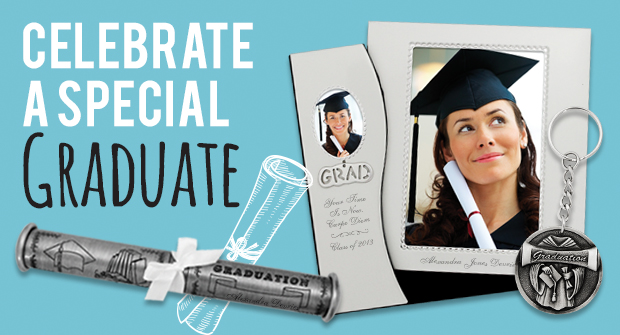 Whether you recently graduated University, College or High School, graduation is an exciting event.  A time to celebrate your major accomplishment!  With the recent memories of exams, assignments, essays, all-nighters; you may be thankful that you are FINALLY DONE!
So you've graduated!!  Congratulations!  … Now what?
Graduation marks the end to a time in your life and your success, whether it be High School, your undergraduate degree or maybe completing a specific certificate.  However, graduation also marks the beginning to a new and exciting chapter!  Some new graduates may have a detailed plan for their next steps.  Your plans might be more education, starting a new job or perhaps traveling.  But many graduates may not know what's next, which can be stressful!  Especially when family and friends are asking, "So what do you plan to do with your life?"
But don't sweat it!  We have some tips to help you with the post-graduation stress and confusion.
1.  Take Time to Enjoy Your Accomplishments
Graduating is a major accomplishment, especially after the years of dedication put into your education.  Make sure to take the time to celebrate your achievement.  Enjoy the support and compliments from friends and family because you deserve it!
2. Now What?
When the celebrating is over, the dreaded question; "Now What?" will be inevitable.  This can be one of the toughest questions to answer for some.  You may not know this answer yet, which can be stressful!  Try not to feel pressured by the questions or expectations by family and friends.  Instead, focus on the skills and tasks you succeeded in school, summer jobs or volunteer positions.  For example, coaching a soccer team may have been a volunteer position, but the leadership skills you acquired maybe the perfect catalyst towards a future management position.  Take your time to figure out what your skills and interests are.  This will help you find the right career for you!
 3. Goals
Goals, we all have them.  Whether they are personal, career or financial goals, write them all down.  Writing them down may sound silly or a "waste of time" since they are your goals and you'll remember them… right?!  The act of writing them down is a great form of motivation and a way to keep you focused on them.  In a study done of Harvard MBA graduates, the 3% of the class that had written goals earned 10x the amount of their classmates.  The 13% that had goals, but did not record them earned 2x the amount of the 84% that did not consider their goals.  Lesson is, take the time and write out your goals, it will pay off!

One way to celebrate this special milestone is a personalized gift to commemorate your achievement!  Things Engraved has up to 50% off select Graduation Gifts. 
Sign up for our newsletters for information on sales and promotions.
Do you have any advice to offer a new graduate?