You might not know this BUT, Things Engraved is Canada's number ONE retailer of Zippo lighters. And we are proud to carry this awesome product. They have been in production since 1932! Clearly a brand & product that has proven itself and stood the test of time.
Besides looking very cool, they are also known for being sturdy and weather-proof. Check this out – it was very windy when this photo was taken and it did NOT go out. It just went sideways!  Can you say wind-proof?
There is a very good chance you have seen a Zippo in movies, television shows and even video games. I noticed them recently as I was binge-watching Mad Men on Netflix. The Zippo plays a SIGNIFICANT role in that series (I won't spoil it here in case you are behind on watching that show, but let's just say, the season one DVD set was designed to open JUST like a Zippo. And that was not the first time it appears in the series).
In my case, the Zippo is perfect for lighting candles on breezy summer evenings in my backyard (you could say I spend a lot of time out there in the summer.)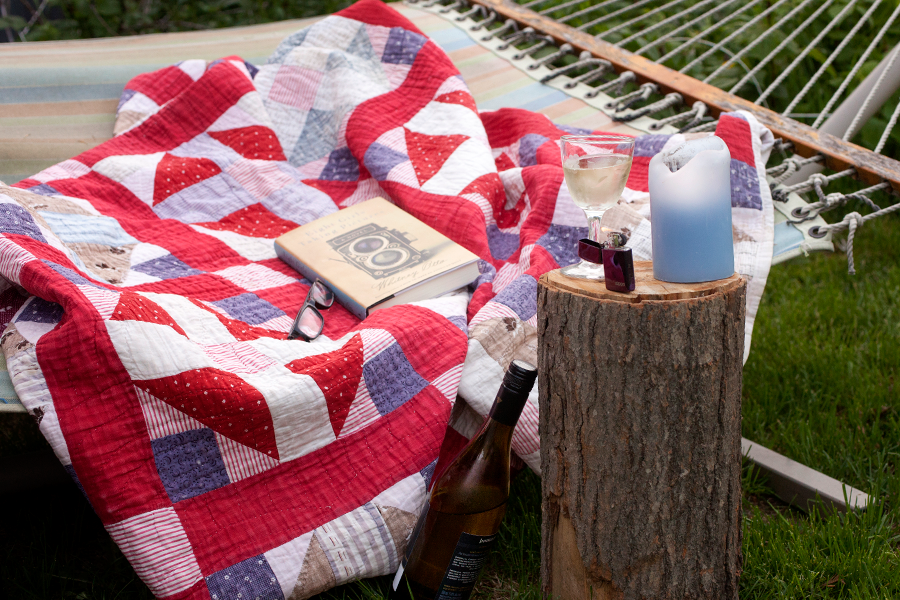 It is also great to light a fire in my fireplace and bonfires on our camping trips (not to mention our lanterns and sparklers!)
The surface area of the Zippo is the perfect place to deliver interesting designs and of course, custom engraving to truly personalize them.
Yes, you could say, we love the Zippo. And we aren't the only ones…Zippo collecting is a real thing! Books have been written about it. Some of the early Zippos, especially from war times, are especially rare and valuable.
Hey, we won't stop you if you would like to start a collection of your own. We have a wide range of styles that will get you addicted…I MEAN, get you started. Even if it's windy!
From your Things Engraved Social Team
——————————————————————————————————————————————
Want to choose a Zippo for yourself, or as a gift? We have a wide selection of designs, and our engraving experts can help you put the perfect finishing touch on them with engraving.
To purchase, visit our website or find it in a store near you.
Save