[pullquote width="900″ float="center"]My day: It always starts with thoughts of you."[/pullquote]
Our gift selection is most commonly known for things like weddings (both for the couple and for the wedding party), baby gifts, work gifts and special occasions like Christmas or Mother's/Father's Day. But did you know, that we ALSO get a lot of orders for romantic gifts, for girlfriends and boyfriends.
We can be VERY romantic! And this recent order from our website inspired us to talk about it!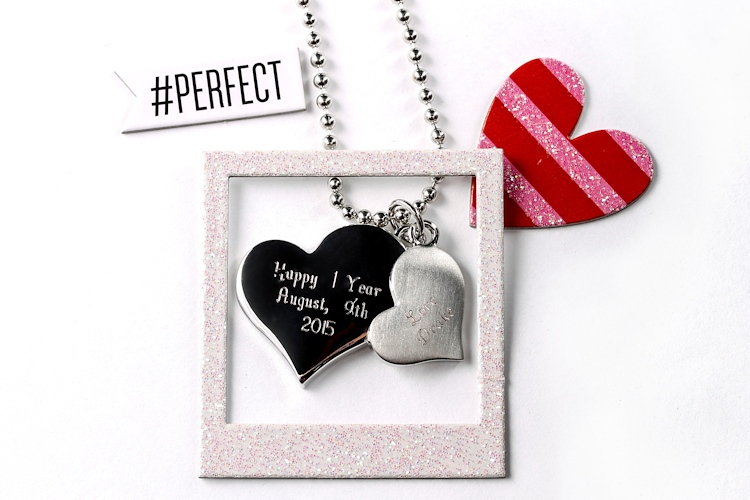 We asked one of our regular customers about why she likes to give Things Engraved gifts to her boyfriend. She told us that she loves to give gifts that can actually be used AND be very special.
[pullquote width="600″ float="center"]I like to buy gifts that I KNOW the person receiving it will actually use. The gifts I purchase from Things Engraved make giving even MORE special because of the engraving. Whenever he uses his gift, he can think me, or the memory of when I gave it to him. For example, I got him a nice flask and shot glass for his birthday last year and paired it with a bottle of his favourite whiskey. For our one year anniversary, I bought him a crystal optic heart with our names engraved, along with the date we started dating. We look at it every year on our anniversary and it sits on a shelf above his desk." – Janelle[/pullquote]
Guys can be tough to buy gifts for and this customer came up with a few great ideas that are both romantic and personal. We have lots of great gifts for both guys and girls, that can be made into a romantic gesture for a special occasion or just because you want to show your love.
Here are a few romantic gifts we have shared on our Instagram feed over the last few months.
[pullquote width="600″ float="center"]Sometimes I can't see myself when I'm with you. I can only just see you." Jodi Lynn Anderson, Tiger Lily [/pullquote]
Be sure to think about personalizing a gift for the love in YOUR life for your next special occasion (which just might be ANY time you spend together.)
From your Things Engraved Social Team,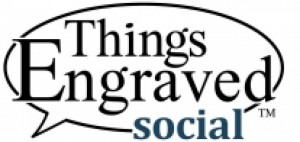 ——————————————————————————————————————————————
Of course, any gift can be made into a romantic gift with the right wording and sentiment. If you want something with a heart to REALLY make your point, click on the photo to find our gifts with "heart".
To purchase, visit our website or find it in a store near you.