It's not only the first day of summer, it's also the 15th annual Take your Dog to Work Day (TYDTWDay).  Pet Sitters International created this day in 1999 to celebrate our furry companions and to encourage pet adoption.  On this day, companies are encouraged to open their workplace to employees' dogs on this special day.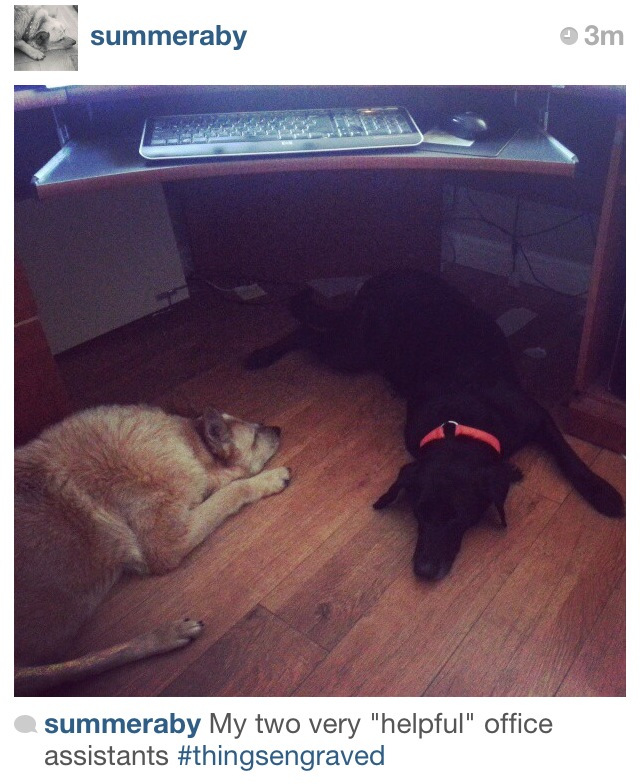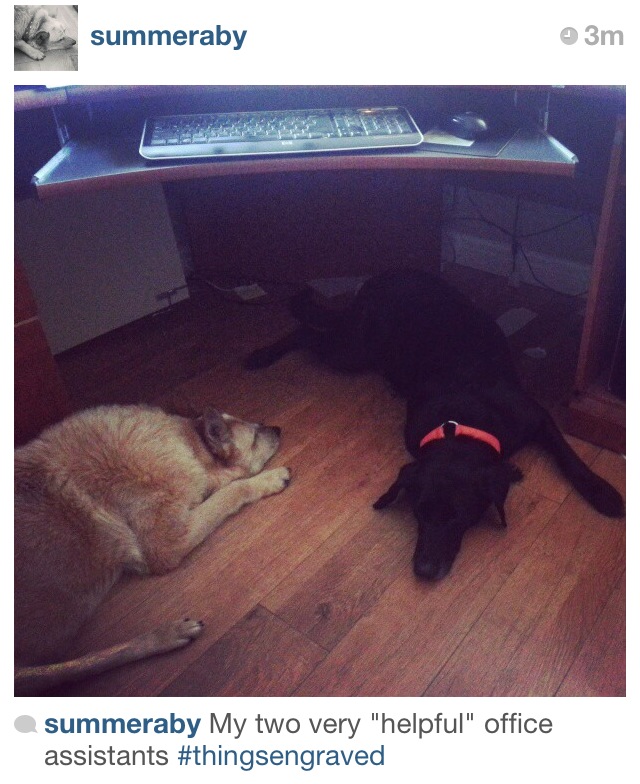 Several studies, including the International Journal of Workplace Health Management, reported having canines in the corporate world shows significant benefits in everything from increased productivity, to a boost in employee moral and increased sales.
Sounds like some great benefits for the whole workplace!
Find a gift from Things Engraved for your Furry Friend to celebrate their special day.
Does your company celebrate Take your Dog to Work Day?