We asked you how you would engrave our pink optic heart:

And we got some awesome engraving ideas. Here are our favourite entries: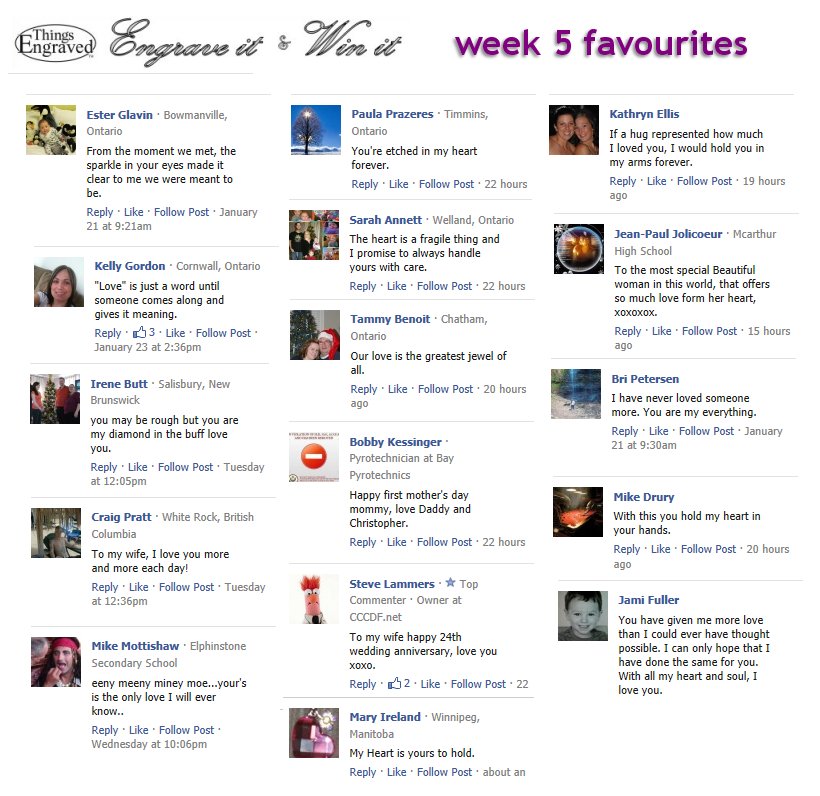 Which one should we pick as the winner? Leave your comment below!
Also, the pink optic heart is ON SALE (only $7.99!) until Valentine's so swing on by a store and/or buy from our website and engrave it anyway YOU would like for YOUR Valentine!
Stay tuned to our facebook page for our next exciting contest.
Update

! Congratulations to Kelly Gordon and Steve Lammers for winning! Your engraving ideas were both great and all the extra votes below didn't hurt either. Way to go and we hope your Valentine loves their personalized gift!