I don't know if this is a REAL day or if it was something made up by your dog (if you google it, it does seem 'sorta' real). BUT what the heck! I say let's have a spoil your dog day…even though, if you are a dog owner, everyday is likely to be spoil your pooch day anyway.
I was looking for ideas on how to spoil your dog for the very special sorta-real day. You can find all sorts of things like dog spas, dog gourmet food, dog outfits. Other than the food option, my dog would likely scoff at those fantastical ideas. He is a simple sort (and by simple, I also mean "not all there").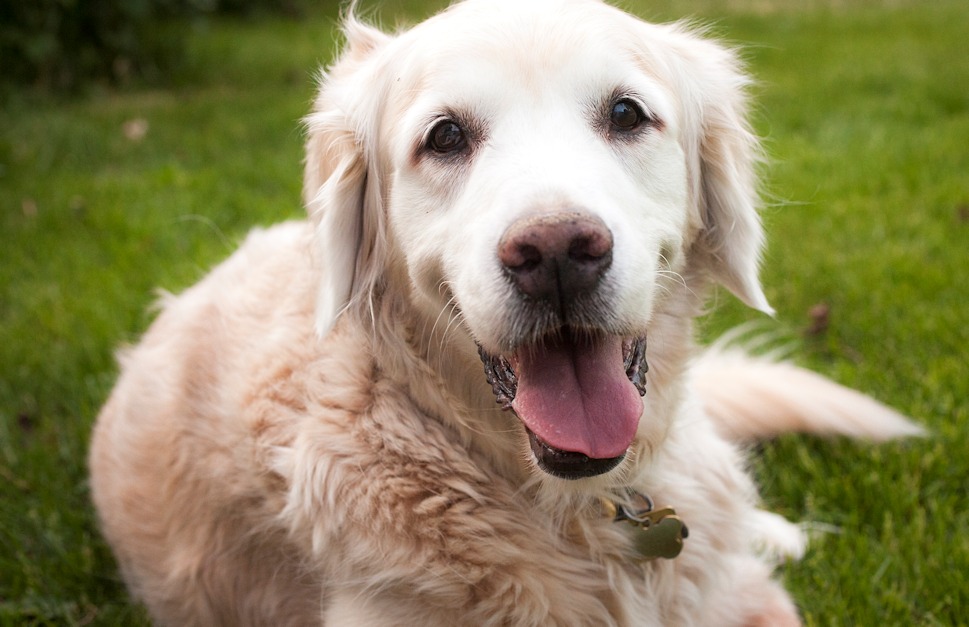 His name is Cooper and he is a 11.5 year old golden retriever. I decided to interview him to see what sorts of fun he would like us to get up to on his special probably-made-up event:
Food
It goes without saying, dogs love food. Gourmet, not gourmet, leftovers, heck even the stuff you are tossing into the recycling can will do! But if we are going to get specific, Cooper would like to offer these suggestions: wieners (cut up or not, doesn't matter), cheese (cut up or not doesn't matter), peanut butter (preferably spread very thick on a sweet chunk of bread).
Okay, I know what you are thinking…these are not exactly vet approved treats. But let's be honest…this is SPOIL your dog day…on a spoil YOU day, do you stick with brussel sprouts and kale? No, you do not. Bring on the bacon! Or this gourmet, likely healthy, dog cookie he got at the spa (okay, I do splurge on this stuff once in a while).
Massages
Humans call it petting, belly rubbing, patting, scratching. It's all good. It's a massage, and Cooper suggests you do it ALL over, for a LONG time. Please.
Water
Cooper is a golden retriever and thus he LOVES water. Hitting the lake, laying in a wading pool, running on the beach. It's all good. But even simpler is spraying a hose at him. He is easy to please and my lawn gets a drink at the same time. PLUS I can do it all while sitting in a deck chair sipping a beverage that is definitely NOT water.
Car Rides
Cooper says, and I quote, "I don't even care where we are going. If you say "car ride" in that excited voice, I am ALL over that business." (Same with whispering "where's the squirrel?" by the way).
But if you want to actually add an adventure to the car ride, how about a short drive to a local trail or lake. Don't forget to bring along some extra water for your pooch, and mostly, do NOT forget some poop bags. As one dog owner to another, this one is VERY important. PLEASE DON'T LEAVE POOP LAYING AROUND (I think our feelings on this one are clear enough).
NO Car ride photo available because I always forget to take one!
Dog Parks
It is becoming more and more popular for communities to build dog parks so your pooch can get some off leash fun into their week. I personally have some very mixed feelings about them. In a perfect world, where all dog owners are well trained, and all dogs have good manners, they are a fantastic idea.
But it's not a perfect world and I have witnessed some unpleasant behaviours (mostly from the humans) in these dog parks, so we tend to stay away. If you do decide to give them a go, just like you would for a child on a public playground, you need to remain attentive to your dog the entire time, and be ready to step in to help keep them safe, or keep them from hurting others, if need be.
Okay, I realize I am getting bossy here with the whole poop bag thing and dog park rules. Cooper truly felt it was important to address this because it is not much of a fun Spoil Your Dog day when you have poop on your feet and a misbehaving dog/owner giving you trouble at the park.
Balls
Last but not least, are tennis balls. They are the winning dog toy of ALL.TIME. They are fun to bounce, catch, carry, bury and chew on until they are falling apart (at which time I have to be a responsible mom and take it away). Have more than one so you don't have to share. Sharing is for humans.
Spoil Your Dog Day – What's In It for YOU?
The true reasons behind having a dog is that they love you unconditionally, always, no matter how bad your breath smells or how messy your house is…all the time. They are the DEFINITION of unconditional love. And they are  hilarious! They bring something silly and fun into every single day. We all know the best medicine is laughter and your dog is ready to provide it!
If you want to show your love of your dog to OTHER humans, we have a few great ideas. How about one of our very popular dog tags? Fancy or simple, depending on the personality of your dog, you can show the world how awesome you think they are. My personal favourite is always the "Good Kisser" tag.
What if you are not the dog lover, but someone special to you IS? We have some gift ideas that are sure to please.
Whatever you decide to do to celebrate Spoil Your Dog day, we know your fur baby will love anything that you do, as long as you are together.
From your Things Engraved Social Team,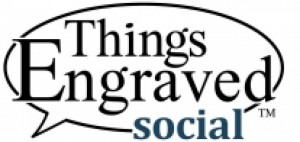 ——————————————————————————————————————————————
Shop to spoil YOUR dog on our website or in a store near you.